Orfani di Game of Thrones a raccolta: l'estenuante attesa è giunta quasi al termine!
In vista del ritorno delle coinvolgenti e struggenti vicende di Westeros, abbiamo deciso di accompagnarvi per tutta la settimana con articoli a tema, volti a ripercorrere le storie e a discutere dei personaggi che ci hanno appassionati in queste sette stagioni… e, vista la natura sanguinolenta della saga originariamente concepita dalla sadica mente di Martin, il primo di questa serie di appuntamenti non poteva che concentrarsi sugli addii più ad effetto.
Ecco quindi una lista delle morti in Game of Thrones che negli anni ci hanno appagati di più alle quali, a breve, seguiranno quelle che ci hanno distrutto di più.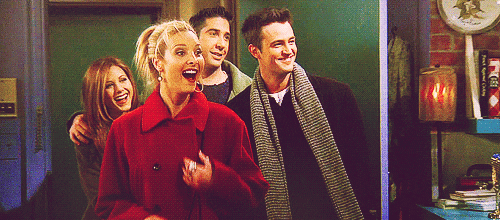 1) Joffrey
Qui è come sparare sulla Croce Rossa: il bastardo doveva morire malamente da quando aveva fatto condannare ingiustamente la povera Lady (more on that later), se non prima. È anche inutile elencare tutte le sue colpe, si riassume tutto in sadico figlio di una buona donna (perché la mela non casca mai troppo distante dall'albero). Responsabile per la maggior parte dei #mainagioia di Casa Stark, è bastato un vago accenno al fatto che il fatidico giorno delle sue nozze fosse finalmente giunto a farmi partire il trenino del discosamba. Cover di Purple Rain sulle Nozze Viola che iniziano con "I really meant to cause you lots of sorrow" impazzano su Radio Westeros da tale gloriosa giornata.
Onore al merito a un fenomenale Jack Gleeson per essere riuscito a creare quella faccia da schiaffi (letteralmente, se chiedete a Tyrion) che tutti abbiamo amato odiare: scegliendo la carriera accademica il ragazzo ha privato il mondo di un talento per il Lato Oscuro della Recitazione non indifferente.
2) L'Alto Passero
A differenza di altre morti ad alto impatto scenografico ed altrettanto elevato tasso di fatalità coinvolte, questa mi ha lasciato in parte l'amaro in bocca perché ha coinvolto anche Margaery, che ero abbastanza sicura avrebbe potuto regalarci altre emozioni se solo ne avesse avuto la possibilità. Me la sono però fatta andare bene (tanto che ci avrei quasi buttato in mezzo pure la mia pizza della domenica, giusto per quantificare) solo e soltanto per questo breve, goduriosissimo fotogramma:
Il nanosecondo dell'Alto Passero fritto nell'Altofuoco è valso tutta la mia pazienza nel sopportare questa storyline spaccamaroni… me lo dovevano anche soltanto per tutto il tempo in cui mi sono dovuta sorbire quello strazio dei capitoli dedicati a Cersei e all'invasione dei passeri a King's Landing in A Dance With Dragons!! Fattene una ragione: i fanatici religiosi non piacciono a nessuno (sorry, not sorry).
PS: L'ho detto che nello stesso momento, a relativamente breve distanza, si consumava anche l'omicidio di quel viscidone dell'Archmaester Pycelle? No perché questo è un graditissimo valore aggiunto…
– Ale
3) Petyr Baelish
Quando viene posta la domanda su quali morti abbiano dato più soddisfazione, alcune risposte sono davvero immediate e una di queste è Petyr Baelish, detto Ditocorto.
E chiariamo subito: la sua morte è totalmente in linea con il percorso del personaggio e adatta a lui.
Petyr Baelish, detto Littlefinger, era una viscida serpe che credeva di essere, come diceva lui stesso, "uno scommettitore", ma in realtà era un codardo arrogante che lasciava fare agli altri il lavoro sporco e credeva di essere sempre e comunque il più intelligente di tutti (anche avendo davanti a sé Varys).
E Signore e Signori, da che mondo è mondo in qualunque storia i villain arroganti che credono di essere sempre un passo davanti agli altri vengono puntualmente fregati al loro stesso gioco (detto in senso lato). Siccome Baelish non era diverso da altri personaggi di tal risma, era ovvio da sempre che sarebbe caduto e che sarebbe caduto perché giocato da chi lui credeva di avere in mano. La domanda era solo: chi? Il fatto che siano state le sorelle Stark ha reso la sua dipartita fonte di ulteriore gaudio e tripudio. Tutto quello che era successo agli Stark era colpa di Baelish… e quando dico tutto, intendo TUTTO. "Robert's rebellion was built on a lie"… La bugia di chi?! Perché qualcuno deve pur aver messo in giro la voce che Lyanna era stata rapita da Rhaegar. E chi era in quelle zone, all'epoca, infuriato a morte con gli Stark per quanto subìto? A buon intenditor poche parole.
Inoltre, è stato bellissimo vedere la costruzione della trappola in cui lui stava cadendo… ed era piuttosto evidente che fosse una trappola, perché ci sono stati vari momenti che erano veri e propri indizi.
Perciò… cheers alla tanto attesa morte di Petyr Baelish!
– Sam
4) Ramsay Bolton
Ormai non è un più un segreto per nessuno. Da che non la sopportavo nella prima stagione, Sansa Stark ha finito per diventare uno dei miei personaggi preferiti nel pur popolato mondo di Game of Thrones.
Non deve quindi stupire il fatto che la morte che mi ha procurato più gioia in assoluto sia proprio quella di Ramsay Bolton, che, nonostante il testa a testa all'ultimo respiro con Joffrey, finisce per guadagnarsi con bacio accademico la palma del mio astio. Ho trovato enormemente karmiche e soddisfacenti le condizioni della sua dipartita! Non solo è stato fatto a pezzettini sottili sottili che non puoi dire di no dai suoi amati cani, da lui utilizzati in precedenza per sterminare matrigna e progenie annessa, ma a dare l'ordine fatale è stata proprio la sua adorata mogliettina, che lui, ignaro delle infinite risorse degli Stark, pensava di essere riuscito a spezzare… povero figlio dell'estate!
5) Walder Frey & Figli
Già il fatto che ad interpretare il capofamiglia ci fosse Gazza di Harry Potter non prometteva granché in termini di simpatia e charme, se poi aggiungiamo che Walder Frey aveva anche il savoir faire di una biscia libidinosa, capite che s'è partiti proprio male. Ma avremmo potuto sorvolare su tutto ciò se lui non avesse infranto il diritto di ospitalità trasformando il nostro King in the North e tutto il suo seguito (tra cui la moglie incinta e la madre) in spiedini sulle amabili note di The Rains of Castamere, lasciandoci in lacrime per quella che è senza dubbio una delle morti (cfr "Le Morti più Sconvolgenti") più strazianti della saga. Immaginate la mia gioia quando Arya si è vendicata e li ha sterminati tutti per poi riservare il dessert a Walder Frey. Sono contro il cannibalismo ma molto a favore del pagare lo scotto delle proprie colpe.
6) Thorne, Olly e i Guardiani della Notte traditori
Jon non si tradisce, punto. Questa è la premessa: è vero che non sa mai nulla (a parte le cose veramente importanti, cito Ygritte ovvio), che è talvolta di un'ingenuità che ti fa tenerezza, ma non si tocca nemmeno con una palla di neve. Quindi per me è stato crimine supremo il tradimento di Thorne (che comunque lo avrebbe abbandonato ai wildlings nella prima stagione) e Olly, il ragazzino al quale – by the way – Jon aveva salvato la vita e che lo ripaga non solo uccidendo Ygritte, ma sferrando una delle pugnalate allo stesso Jon. Se il secondo – per quanto fastidioso – era solo un bambino che ha visto il suo idolo schierarsi dalla parte degli assassini dei suoi genitori, il primo – così come tutti i guardiani che con lui hanno tradito – non ha altra scusante se non l'invidia, il livore e il terrore per qualcosa che si conosceva solo per metà.
Bene, questo è il nostro elenco delle morti più soddisfacenti che abbiamo visto in Game of Thrones. Le vostre quali sono? Concordate con le nostre scelte o avreste inserito qualcun altro? Fatecelo sapere!
Apuntamento a domani!
E ricordatevi di passare in queste pagine per notizie sul mondo british e sul mondo di A Song of Ice and Fire!