Benvenuti, benvenuti all'esclusivo Talk Show di TA, dove i più svariati personaggi delle serie TV si siederanno sul nostro virtuale divano e risponderanno alle nostre domande!
Bene, senza altri indugi vi presento il primo ospite in assoluto, direttamente da uno degli show più amati di sempre, signore e signori… JON SNOW!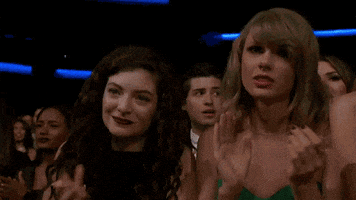 Ciao, Jon. Grazie mille per aver interrotto il tuo… ehm sonno eterno, per unirti a noi.
Grazie a voi.
Come si sta nell'aldilà di Game of Thrones?
Mah… un po' stretti.
Siamo ancora tutti sotto shock per il finale di stagione di Game of Thrones. Wow. Ma davvero credi che tuo zio possa essere ancora vivo?
Non vedo perché non potrebbe essere, perché me lo chiedi?
Beh, è uno Stark. E gli Stark non sono esattamente noti per la loro fortuna, ecco.
Adesso, solo perché tuo padre è stato decapitato, tuo fratello assassinato insieme alla moglie incinta e a sua madre, tua sorella la chiamano SansaGioia, l'altro tuo fratello è paralitico, un altro ancora non si sa che fine ha fatto e tu sei stato assassinato in pieno stile "Tu quoque, Brute" tutti a parlare di sfort… oh, beh in effetti, vista così…
Molti credono che tu non sia davvero morto o che ci siano buone possibilità che sarai riportato in vita.
Non ne so niente.
…
Ah, l'hai fatto apposta, vero? Molto divertente.
Cosa rispondi ai sostenitori della cosiddetta teoria "R+L=J"?
R?J? Cos'è algebra? Non sono molto bravo in algebra, sai com'è, tra uno sbudellamento di lì, radiazioni di interi rami di famiglie di là, non c'è mai tempo per fare quello che vuoi.
Molti da casa hanno notato i tuoi splendidi capelli e sono sicura che apprezzerebbero sapere il segreto per averli così belli.
Bisogna tagliarli solo con puro acciaio di Valyria, esporli alla neve del profondo Nord di Westeros e a un'occasionale spruzzata di sangue del nemico.
…spruzzata di sangue del nemico…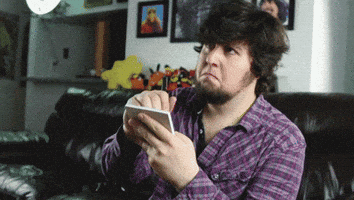 Sì, grazie. Sono sicura che da ehm… casa ne faranno tesoro.
Prego.
Chi pensi siederà alla fine sul Trono di Spade?
Oh, beh… Daenerys è ancora un po' inesperta, ma ha dalla sua saper ispirare devozione e dei draghi, Stannis sembrerebbe essere fuori gioco, ma lo è davvero?… Tommen ha buon cuore, ma niente spina dorsale, anche se ha Cersei a proteggerlo… però sento che in qualche modo mi sto dimenticando qualcosa…
Ah, sì. C'È UN ESERCITO DI NON-MORTI CHE VIENE DRITTO VERSO DI NOI! Perché, per i Sette Dei, nessuno si concentra su quello?
Certo… in effetti. Infine, ci sarebbe un messaggio che vorresti lasciare per George R.R. Martin?
Come no. Gli auguro un amico dalla stabilità mentale di Ramsay Bolton, delle nozze del colore dell'amore e un figlio adorabile quanto Joffrey Baratheon. Ah… e che è un grandissimo Snow.
Oh… certo, benissimo. Salutiamo il nostro ospite!
Jon, grazie ancora per essere venuto! C'è qualcosa che vorresti dirci, prima di andare?
Durante lo spazio pubblicitario mi sono presa la libertà di mostrargli questi tweet (dopo avergli spiegato cos'è Twitter) nella speranza che gli risollevasse il morale rispetto alla sua attuale condizione.
Ma se sul foglio delle firme scrivo Jon Snow, lo capiranno che "I know nothing"? #terzaprova

— boleyn. (@mercutiosqueen) 22 Giugno 2015
Oggi sprizzo energia come Jon Snow durante gli ultimi secondi del season finale #GameofThrones #sonno — Main∆(gioia) (@DiegoMaina) 17 Giugno 2015
#Tronodispade Le ultime parole famose… "Voi Stark siete duri da ammazzare" "Allora davvero non sai niente Jon Snow" pic.twitter.com/eMAXqJHjZI — Movieplayer.it (@movieplayer_it) 17 Giugno 2015
Fino all'ultimo secondo ho sperato che almeno si trasformasse in zombie. Niente. L'anno prossimo guardo Violetta #GoTFinale #JonSnow #Shame — Caterina Mittiga (@CaterinaMit) 15 Giugno 2015
Quando ha finito di leggere mi ha guardato malissimo, si è voltato e se n'è andato,
borbottando qualcosa che assomigliava molto a "Spettro non c'è mai quando serve a me". Si sarà mica offeso?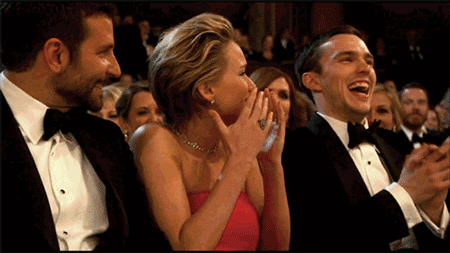 Grazie a tutti per essere stati con noi e non perdetevi la prossima puntata!