Quest'oggi partiamo col botto!
Cosa mai ci faranno Rose Tyler, The Master e Sally Sparrow insieme? Ma una nuova serie tv che andrà in onda a fine anno su BBC two!
Mi auguro sia stato avvertito preventivamente Ten perché vedere la sua amata in una relazione burrascosa con il Master potrebbe non essere del tutto piacevole.
E dunque i tre attori  figurano nel cast del nuovo thriller intitolato "Collateral", la cui storia prende il via con la morte di un fattorino consegna pizze. Carey Mulligan (Il Grande Gatsby, Via dalla pazza folla, Suffragette) vestirà i panni di una detective che indagherà sulla morte del fattorino, John Simm (The Village, Life on Mars, Mad Dogs) interpreterà un politico invischiato nella vicenda, dall'oscuro passato e con una ex ingombrante e mina vagante ovvero Billie Piper (Penny Dreadful, Doctor Who, The Secret diary of a call girl).
Nel cast anche Nicola Walker (Last tango in Halifax, Unforgotten, River) la quale sarà un pastore alle prese con l'unico testimone dell'omicidio.
L'autore della serie in quattro episodi è David Hare (The Reader, The Hours).
John Simm è al centro anche della bomba rilasciata da BBC in settimana.
Non ho capito quale sia la linea perseguita dall'emittente, ma il prevenire gli spoiler rivelando ritorni in scena importanti non mi pare la strada migliore da percorrere.
E dunque nella decima stagione di Doctor Who avremo il grande grandissimo piacere di rivedere il Master di Simm all'opera, dopo la sua fine nella quarta stagione.
Questa è sicuramente la notizia della settimana, che ha ben presto oscurato qualsiasi altra news riguardante il Dottore. Ma non dimentichiamoci che è stato rilasciato anche un secondo trailer della decima stagione che, e lo sanno anche i muri ormai, inizierà il 15 aprile.
Passiamo ora a qualcosa di più leggero con una comedy nuova di zecca. Si tratta di Henry IX, partita il 5 aprile su Gold. Charles Edwards (Downton Abbey, The Halcyon) è il re d'Inghilterra da 25 anni, in piena crisi di mezza età. Non si è mai sposato, passa da una donna ad un'altra, perennemente insoddisfatto.
Nuova miniserie in cantiere per BBC one, tratta dal romanzo Il miniaturista di Jessie Burtons.
Con Romola Garai (Emma, The Hour), la giovane Ana Taylor Joy e Alex Hassell, la storia è ambientata ad Amsterdam, nel 1686. Nella Oortman, interpretata dalla Joy, arriva in città per sposare il ricco mercante Brandt (Hassell). I sogni della ragazza di una vita agiata e serena vengono immediatamente distrutti dall'accoglienza riservatale dalla sorella del marito (Romola Garai) e dai servitori.
Le riprese sono già iniziate, dovremmo vederlo sui nostri schermi a fine anno.

E' tempo di ritorni. Non nell'immediatezza, ma mancano solo due mesi alla terza stagione di Poldark!
Se la seconda stagione era andata in onda lo scorso autunno, scontrandosi con Victoria, per la terza si è scelto di anticipare le riprese sfruttando un clima migliore e permettendo ad Aidan Turner di farsi ammirare all'inizio dell'estate dalle sue devote fans.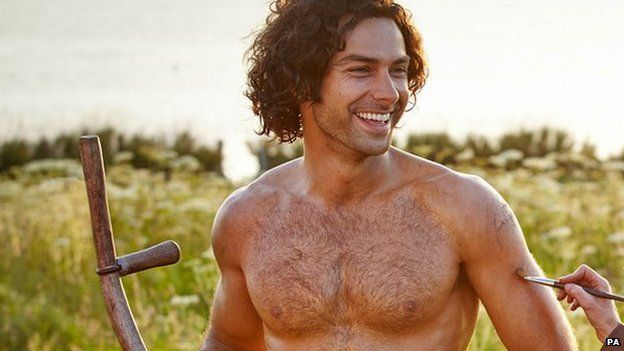 Ultima notizia prima di passare al consiglio British della settimana, quest'oggi a firma di Syl.
Save the date: 11 e 12 aprile, ore 21,25, Rai uno.
Ebbene sì, parlo proprio di mamma Rai che manderà in onda in due serate la serie inglese Doctor Foster con protagonista Suranne Jones. Certo, concentrare 5 puntate in due serate non è esattamente il massimo, ma apprezziamo la scelta e vi consiglio di guardarlo perché se ne rimani ipnotizzati.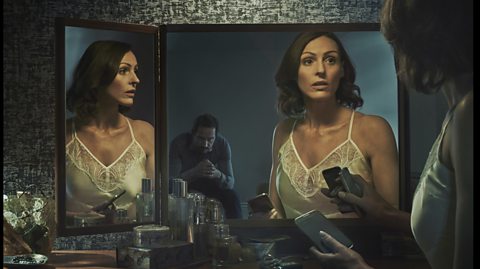 Ed è arrivato il momento dell'angolo British Addicted consiglia con Syl che quest'oggi vi propone The Replacement.

The Replacement è un thriller psicologico diviso in tre parti. Manifesta fin dalle prime battute quella è che la sua qualità più importante, cioè l'assoluta dipendenza che crea nello spettatore.
Questo vale se anche a voi piacciono da morire [*pun intended] le storie che si aprono sospettosamente con un protagonista che veleggia spensierato in una vita perfetta e che ci fanno intuire subito che di lì a poco andrà tutto a finire malissimo, cominciando a immaginarlo soffrire/morire nei modi più turpi.
Il pubblico e il protagonista finiscono impigliati nella prevedibile spirale di orrore solo un minuscolo pezzettino per volta, al punto che percepiamo la minaccia farsi gradualmente sempre più corposa e implacabile, senza aver capito di preciso com'è che siamo arrivati lì.
E, ancora più subdolo, è il fatto che non riusciamo mai decidere se il pericolo sia reale o se presente solo nella mente disturbata di quella protagonista che, tutto sommato, fino a un attimo prima ci era parsa assennata. Lo spettatore comincia a chiedersi se stia seguendo la storia da un punto di vista effettivamente oggettivo, o se sta dando fiducia a una mente disturbata.
Si tratta quindi di un vero e proprio rompicapo psicologico che fa divorare tutte e tre le puntate dimenticando il mondo circostante, purché si arrivi a capire finalmente che cosa diamine stia succedendo e venga dichiarato se il villain di turno è in effetti il vero antagonista, o solo un innocente preso di mira da qualcuno che avrebbe bisogno urgente di cure psichiatriche.
Ellen è una giovane donna che sembra avere il meglio della vita: ha un marito che la ama e ha appena ottenuto un enorme successo lavorativo in una società di architettura. Il mondo intero la ama e lei si bea di tutti i suoi successi. [*Enorme freccia luminosa a indicare che Shit is about to happen].
Arriva subito un'ombra a oscurare il bel quadretto, nei panni di una gravidanza non pianificata, che frena la sua rapida ascesa lavorativa – quantomeno per la durata dei pochi mesi di congedo di maternità.
Entra quindi in campo l'elemento perturbante che aspettiamo fin dall'inizio con ansia crescente, e cioè la sua sostituta, una donna magnetica di nome Paula, che, all'apparenza, si dimostra normalissima e anzi molto solare e disponibile.
Ellen si sente minacciata da Paula, ma non è semplice chiarire se percepisce che la bravura della sua sostituta possa surclassare le sue competenze (pungolando la sua insicurezza) o se è la sua condizione "delicata", non completamente accettata a farla reagire in modo spropositato.
Secondo il mondo circostante, che inizia pian piano a prendere le distanze da lei, si tratta della seconda ipotesi. Nessuno le dà credito quando lei inizia a ritenere che Paula nasconda più di quello che vuole mostrare di sé, che abbia dei segreti e che sia pericolosa.
Tutto il mondo che Ellen si era costruita tenacemente. si sfascia. La colpa è delle sue dinamiche interiori irrisolte, che sono esplose grazie alla gravidanza, o è effettivamente braccata da Paula?
Non voglio svelarvi altro, ma posso assicurare che l'equilibrio con cui si gioca quella che è a tutti gli effetti una partita a scacchi tra i due personaggi alla pari è sempre calibrato in modo tale che non è mai facile, fino a un certo punto avanzato della narrazione, discernere quale sia la verità.
A questo punto, spero di avervi incuriosito abbastanza! Vi lascio il trailer
https://www.youtube.com/watch?v=2lI9GTyDfJE
Vi do appuntamento alla prossima settimana, non prima di salutare le pagine affiliate:
Gli attori britannici hanno rovinato la mia vita – British Artists Addicted – Sherlock Italy – Sherlock BBC Italia – Sherlock Italia – take care of Jenna Louise Coleman Italia – » Same old, same old just Jenna Coleman & Peter Capaldi – Don't be a warrior, be a D o c t o r ϟ – Emma Watson Fans – Downton Abbey Italia – The Crown Italia – An Anglophile Girl's Diary – The White Queen Italia