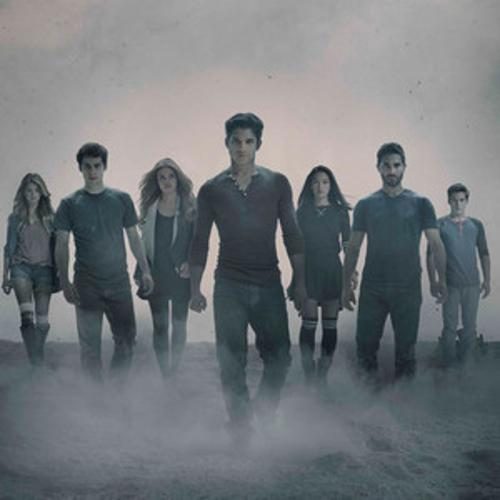 Il Cast più attraente di sempre.
Preparatevi ad ululare, fan di Teen Wolf, perché è uscito il primo poster ufficiale della Season 4, è neanche a dirlo vi farà contare i giorni che mancano alla premiere del 23 Giugno.
Gli attori Shelley Hennig, Dylan O'Brien, Holland Roden, Tyler Posey, Arden Cho, Tyler Hoechlin e il nuovo arrivato Dylan Sprayberry, meglio conosciuto per il suo ruolo come giovane Clark Kent in Man of Steel, posano insieme nel fantastico e sexy poster. Possiamo intitolare questa foto "Scooby Gang: The Next Generation," per favore? Grazie.
Anche se nella terza stagione abbiamo subito la perdita di Allison (Crystal Reed), la protagonista femminile dello show, i fans possono aspettarsi di vedere molto di più i personaggi di Malia e Kira nella quarta stagione. "Una delle cose che amo di più nella quarta stagione è l'amicizia che si svilupperà tra Kira, Malia e Lydia," dice il produttore esecutivo Jeff Davis. "Abbiamo questo trio che sta diventando una parte molto potente nello show, il che è fantastico".
Anche se oltre alla Reed pure Daniel Sharman ha deciso di uscire dalla serie per esplorare nuove opportunità (si è unito al cast di The Originals) potete stare certi che vi innamorerete di Liam (Sprayberry), un nuovo impertinente giocatore di lacrosse al liceo Beacon Hills.
"Tyler [Posey] e Dylan [O'Brien] lo amano [Sprayberry]," rvela Davis. "Hanno delle scene insieme fantastiche, quindi sono ottimista, i fans lo ameranno come lo amiamo noi. E' un bravo ragazzo e un attore fantastico."