Era il 1 agosto 2018 quando la CW mandò in onda l'ultimo episodio di The Originals, da allora onestamente devo ancora riprendermi.
La storia dei vampiri Originari: già questo dovrebbe bastare per attirare l'attenzione su questa serie; se ci aggiungiamo poi streghe, lupi mannari, intrighi, brotp e Ship che ti strappano il cuore e il Quartiere Francese di Nola, il gioco è fatto.
E così eccomi qua, a proporvi 19 cose che (spero) ancora non sapete su questo gioiellino del genere fantasy!
1.Nathaniel Buzolic, l'attore che interpreta Kol Mikaelson, nel 2009 aveva fatto il provino per il ruolo di Stefan… ruolo che quasi fu suo (non fosse per Paul Wesley…)… io ci avrei fatto un pensierino, e voi?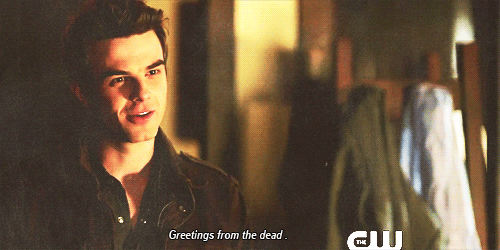 2.Claire Holt e Phoebe Tonkin si conobbero sul set della serie "H2O: Just Add Water" interpretando due sirene. Alla serie partecipò come guest star nella terza stagione anche Andrew Lees (l'attore che in The Originals ha dato il volto al cattivo – ma niente male – Lucien!). Inoltre, sempre sul set di H2O, apparve Luke Mitchell, marito di Rebecca Breeds, la bella e leggeremente fuori di testa Aurora de Martel (ex fidanzata del nostro Niklaus!).
3. Steven Krueger (Josh), Claire Holt (Rebekah), Nishi Munshi (Gia), Meg Foster (Josephine), Nathaniel Buzolic (Kol), Shane Coffey (Tim) e Rebecca Breeds (Aurora) hanno tutti preso parte ad almeno un episodio della serie TV della  ABC Family "Pretty Little Liars".
4. Daniel Sharman, il bellissimo attore che ha prestato il volto a Kol Mikaelson nonostante fosse uno stregone, aveva già partecipato a serie fantasy, interpretando un licantropo in "Teen Wolf". Percorso inverso per Phoebe Tonkin, la quale ha interpretato una strega nella serie "The Secret Circle", ma in "The Originals" è una licantropa!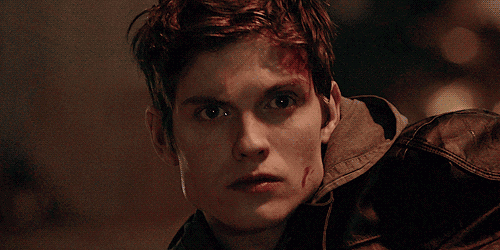 5. Nel 2017 Julie Plec (produttore esecutivo della serie) ha scritto una trilogia di libri su "The Originals": nei libri viene esplorata la storia dell'arrivo a New Orleans dei Mikaelson nel 1700.
6. Joseph Morgan e Daniel Sharman nel 2011 hanno partecipato al film "Immortals".
7. "La Fleur De Lys" è il simbolo della serie e, storicamente, rappresenta i sovrani di Francia: non a caso la storia dello show segue il percorso della famiglia Mikaelson per il dominio del Quartiere Francese di Nola (non è neanche un caso l'epitoto di "Re" di Nola conferito a Niklaus nella prima stagione…).
8. Danielle Campbell e Riley Voelkel nel 2011 hanno partecipato al film "Prom".
9. Inizialmente Julie Plec voleva uccidere il personaggio di Josh alla fine della prima stagione, tuttavia gli autori hanno minacciato di non perdonarla mai se lo avesse fatto… sappiamo tutti bene comunque che la Plec vuole sempre fare di testa sua…
10. Nathan Parsons, l'attore che interpreta il licantropo Jackson, durante la prima stagione abbandonò la serie per interpretare un vampiro nella serie "True Blood", fece ritorno in The Originals solo dopo la fine della serie targata HBO.
11. Sebastian Rochè (Mikael) ha interpretato l'angelo Balthazar nella serie "Supernatural".
12. La prima audizione del nostro Joseph Morgan (Niklaus Mikaelson) fu per il ruolo di Tom Riddle nel film "Harry Potter e la Camera dei Segreti", ovviamente abbiamo visto tutti come andò…
13. Vi sembra di aver visto in altri ruolo JoMo? Possibilissimo! Nel colossal "Alexander" di Oliver Stone il nostro Joseph recita, infatti, accanto a Colin Farrell e Angelina Jolie.
14. Il vero cognome di Joseph Morgan è Martin. JoMo, come il suo personaggio, ama l'arte e dipingere: una passione che ha ereditato dal padre Nick, un talentuoso pittore.
15. Leah Pipes (ovvero la psicologa Camille) all'età di 13 anni partecipò a un episodio della serie TV "Angel"… aveva già la passione per i vampiri!
16. Prima di sposarsi con Persia White (aka la mamma di Bonnie in TVD), Joseph ha avuto una relazione con Emily VanCamp ("Revenge").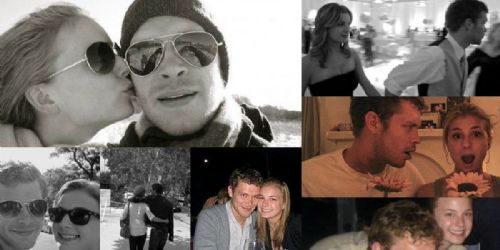 17. Il nome completo di Claire Holt è Claire Rhiannon Holt.
18.Colin Woodell (Aiden) e Andrew Lees (Lucien Castle) hanno entrambi partecipato nel 2018 al fil horror/thriller "Unfriended: Dark Web" (2018).
19. Riley Voelkel (ovvero Freya Mikaelson) ha interpretato la strega Fiona Goode nella serie "American Horror Story Coven".
Insomma, un bel miscuglio di serie TV per questo cast!
Al prossimo trivia addicted…