[Attenzione: l'articolo contiene spoiler relativi alla puntata finale, 1×14]
La prima stagione di The Resident è terminata nel migliore dei modi. Con mio sommo gaudio ed entusiasmo ce ne sarà un'altra, perché io ho finito con l'innamorarmi di questo medical drama, che all'inizio non mi aveva convinto moltissimo.
Come espresso nei miei precedenti commenti, sono dell'idea che la partenza non sia stata delle migliori. Continuo a pensare che il pilot non abbia assolutamente fatto onore a questa serie, non è stato quel sunto di potenzialità e punti forti che un pilot dovrebbe essere, ovvero una sorta di manifesto delle promesse future. Sono stata molto felice di continuare nella visione, perché The Resident si è trasformato, si è evoluto fino ad acquisire quel tratto individuale necessario, in grado di fornire quell'unicità che lo distinguesse all'interno del panorama composto da duemila medical drama. The Resident ha finalmente trovato la sua firma personale forte, esattamente per come mi auguravo che accadesse.
Ha saputo inoltre costruire solide fondamenta, ha curato le storyline con perizia, riprendendole di volta in volta, dando così al pubblico una confortevole continuità di trama, ha fatto crescere i singoli personaggi amalgamandoli in una coralità affettuosa, qualche volta seria, spesso scanzonata, che fa apparire l'ospedale una sorta di grande famiglia, nonostante sia sempre presente quella dark side composta dai poteri forti che operano solo in base alla cupidigia, brama di potere personale e zero etica.
Vediamo nel dettaglio che cosa mi è piaciuto di più della sua stagione di debutto.
1. Conrad e Nic
Sono una shippatrice seriale e dichiarata, quindi non è mai difficile convincermi a indirizzarmi su una potenziale coppia, soprattutto su quella su cui evidentemente erano puntati i riflettori fin dall'inizio. Fortunatamente, però, questi due personaggi – grandiosi ciascuno per conto proprio e ancora di più insieme -, non sono stati vittima della solita, abusata, inutile (opinione personale, tendo a essere impaziente) e frustrante formula classica del "Will they/Won't they", trascinata per venticinque stagioni, causata dall'errata convinzione che se i protagonisti si mettono insieme, il pubblico preferirà andare a pescare trote (non apriamo questo argomento).
Non è andata così. Conrad e Nic sono essenzialmente e principalmente Amici, nonostante le passate turbolenze. Si fidano l'una dell'altro, ci sono sempre quando serve (e pure quando non serve, ci sono e basta) e condividono un'indistruttibile stima reciproca. Naturalmente, al di sotto del loro rapporto,  si intuiscono le ceneri di quell'amore ben lungi dall'essere spento, che è Conrad a rendere leggermente più manifesto, ma sono felice che il focus della stagione non sia stato "Chissà se si rimettono insieme", bensì quello di impostare gradualmente le basi di un rapporto profondo di grande valore, che ha radici non nella semplice infatuazione, ma in una robusta amicizia e collaborazione (e poi il resto… chi se lo scorda?).
Amo vederli insieme, amo sapere che insieme potranno sconfiggere tutto, che non si arrenderanno mai. Amo quando si prendono cura dei loro pazienti come se fossero persone di famiglia (per quanto straziante possa diventare, e lo abbiamo visto con Lily), con rispetto, gentilezza, accoglienza. Entrambi. Insieme sono una forza della natura, due forze che operano per il "Bene" e la verità.
Mi auguravo, da sempre, che Nic avesse una sua storyline personale non necessariamente legata alle vicende di Conrad che all'inizio, grazie alla sua personalità carismatica, rubava la scena a tutti. Certe caratteristiche troppo esaltate in Conrad sono andate affievolendosi nel tempo fino a stabilizzarsi in un equilibrio perfetto. Conrad è un medico e un uomo meraviglioso, affidabile, corretto, con un grande cuore e grandi principi, ma non è più vagamente sopra le righe come all'inizio, quando era TROPPO. Sa anche fare da spalla e lo fa molto bene.
Nic è esplosa, in senso più che positivo. Ci ha messo qualche puntata, ma poi è volata altissima. Ha decisamente avuto la sua storyline, che già si intravedeva dopo le prime puntate, ha preso iniziative, si è fatta conoscere dal pubblico, ha fatto da traino alla stagione, è stata in grado di assumere su di sé il "peso" di una storia difficile, con bravura ed enorme capacità scenica.
Nonostante la dolcezza con cui si pone, che non è semplice delicatezza formale, ma vera e propria accoglienza affettuosa del prossimo, Nic è una donna tosta, che ha affrontato una prova durissima, senza uscirne distrutta, senza cedere, senza rinunciare quando il gioco è diventato pesantissimo.
2. Mina
Mi auguravo anche per Mina un coinvolgimento più attivo e un approfondimento della sua personalità e psicologia e sono stata più che accontentata. Mina ha fatto un viaggio incredibile da quando sembrava la nuova Cristina Yang così sicura delle proprie doti da apparire arrogante. Ci ha dimostrato di essere una lavoratrice indefessa, totalmente dedita al suo obbiettivo, che è la chirurgia.
Ma è anche una donna con grande senso dell'umorismo, che scherza su alcuni tratti del suo carattere, come quello di non apprezzare troppo le interazioni umane, è ambiziosa in modo sano, nel senso di tendere al continuo miglioramento personale, non a competere con gli altri per farli fuori, è  altruista, giusta e onesta, come Nic e Conrad. Ed è innamorata. Devo dire che non mi aspettavo che la sua storia con Micah diventasse così importante nel giro di poco tempo, né che qualcuno potesse in effetti oltrepassare la sua corazza, ma ho apprezzato la trasformazione perché è stata ben costruita, l'ho percepita realistica, vera. Lo sfoggio di qualità umanissime, il mostrarsi vulnerabile ha ampliato all'ennesima potenza la complessità di questo personaggio.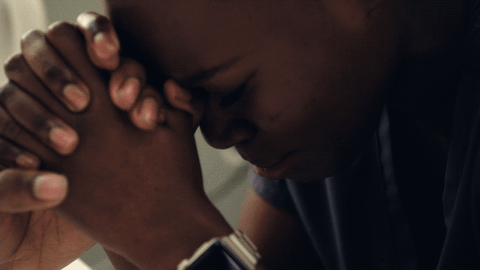 Ho trovato azzeccata l'introduzione del dottor Austin, un altro che è giusto dotato di un leggerissimo complesso di onnipotenza, e che è, secondo me, un personaggio riuscitissimo. Non è facile gestire personalità di questo tipo, che spesso scadono nello stereotipo e si rendono insopportabili, soprattutto se abbinati a una Mina già spesso estrema nella sua caratterizzazione. Insieme li adoro, sono uno spettacolo e lui – fintantoché rimarrà genio, che è la condizione per cui possiamo tollerare certi modi da chi si autoproclama Dio – è il mio nuovo idolo! (Ma andrà benissimo anche vedere altri aspetti del nuovo dottore!).
3. Devon 
Per come era stato impostato il rapporto tra Devon e Conrad, pensavo che avremmo assistito a un infinito confronto tra il capo scorbutico che mette alla prova il proprio tirocinante trattandolo a pesci in faccia, solo per tirar fuori il meglio da lui e finire a tarallucci e vino, "grazie di avermi maltrattato, senza di te e le tue frustrate non sarei nessuno".
Mi annoio solo a scriverlo, è una dinamica vista e rivista, che invece per fortuna si è conclusa dopo cinque minuti e i due sono diventati partner, amici, insieme collaborano e sventano frodi mediche, come conseguenza del medesimo livello di integrità personale, coraggio, professionalità e passione per la medicina.
L'unica pecca è che avrei forse voluto – o mi aspettavo – che si concentrassero su Devon tanto quanto hanno fatto con Mina, per come erano partiti molto orientati su di lui: non che non abbia avuto tempo scenico adeguato, ma spesso è finito a fare da spalla "comica" al dottor Feldman in scenette senz'altro piacevolissime, perché hanno avuto il merito di impostare quel clima amichevole e collaborativo che è un marchio distintivo della parte "buona" del Chastain. Ma non dimentichiamo che Devon è stato molto importante nella vicenda della dottoressa Hunter, sempre. E mi è piaciuta molto la puntata dedicata ai suoi genitori.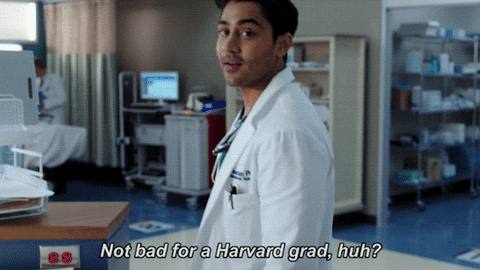 4. La dicotomia buoni/cattivi
Quella che all'inizio era stata inserita come una contrapposizione  del Bene e del Male troppo semplificata e priva di ogni complessità e quindi attrattiva, si è rinforzata, stratificata e si è strutturata in modo lodevole. Dopo uno stallo ripetitivo in cui non si faceva che puntare il dito contro il dottor Bell, senza che le acque si smuovessero, la VERA antagonista, la regista occulta e stratega – la dottoressa Hunter – ha fatto il suo ingresso, dando origine a una storyline molto più coinvolgente in cui è sembrato a lungo che a vincere fosse soltano la brama di potere che non si fermava davanti a niente, perfino all'omicidio. L'opposizione tra due titani, Lane e Nic, ha mostrato due parti ugualmente forti e determinate, una nella malvagità e l'altra nella lotta per la giustizia, in un ambito agghiacciante. Ok la malasanità e il dolo, ma una diagnosi falsa di cancro a me onestamente atterrisce più di molte altre cose (quindi Lily all'inizio ERA SANA??).
Ma tutto è bene quello che finisce bene, la cattiva è stata punita, il dottor Bell è caduto in piedi, come sempre, e adesso l'ospedale è in mano al padre di Conrad. Io non la vedo liscissima da qui in avanti, ve lo dico, e per questo mi entusiasma l'idea di proseguire nella visione, vorrei capire meglio il rapporto tra padre e figlio, veder crescere tutti i personaggi, e magari incastrare finalmente anche il dottor Bell. Attenderò con grande impazienza la seconda stagione.
Voi che cosa ne pensate? Vi siete innamorati di The Resident come me?
Prima di lasciarvi, in una nota personale, comunico che questo è l'ultimo articolo che scrivo per Telefilm Addicted. Voglio quindi ringraziare dal profondo del cuore chi, in questi tre anni, mi ha letto, seguito, commentato e offerto sempre tantissimi spunti. E grazie a questo gruppo, e a Luca, che mi ha dato per primo un'enorme prova di fiducia, affidandomi le recensioni di Castle.
Grazie a tutti!
– Syl