Purtroppo, il mondo è pieno di persone che non guardano le serie tv e anche se è difficile credere che anche solo esistano nel nostro stesso universo, tutti noi ne abbiamo incontrato qualcuno nella nostra vita. Tutti questi "miscredenti" possono essere raccolti in cinque grandi categorie:
Quello che guarda solo Grey's Anatomy.
Si crede ossessionato e un esperto di dipendenza da serie tv perché conosce tutti i nomi dei personaggi di un solo show, l'unico che segue (solitamente Grey's Anatomy) e "l'unico che valga davvero la pena seguire." Se guarda più di un episodio a settimana crede di aver fatto binge-watching, se gli chiedi cos'è il "cliffhanger" ti risponde un piatto tipico inglese e se gli dici che shippi una coppia chiama la polizia. In compenso potrebbe parlare di quella serie per ore, ma se provi anche solo a nominarne un'altra, si sentirà smarrito quanto un pinguino all'Equatore.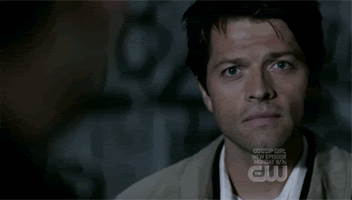 Quello che aspetta fin quando non arrivano in Italia.
Non sa cosa sia lo streaming e nemmeno nei suoi sogni più visionari riesce a immaginare che sia possibile guardare uno show con i sottotitoli. Non ha mai sentito la vera voce di Joseph Morgan e quando dici Elèna ti corregge con la pronuncia italiana con l'aria saccente. È la stessa persona che dice "The Cento" non in modo ironico, che chiama How to get away with murder "Le regole del delitto perfetto" e che quando tutti discutevano se il finale di Lost avesse soddisfatto le aspettative o meno, ancora si chiedeva cosa ci fosse nella botola.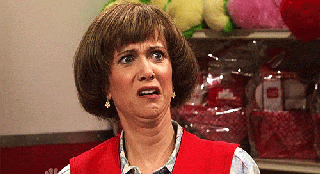 Quello che se non c'è Tina Cipollari non sa nemmeno di cosa stai parlando.
Segue tutti i talent possibili e immaginabili, ti sa elencare i vincitori di Amici in ordine cronologico e alfabetico, sogna di visitare l'Isola dei Famosi. Non si perde una puntata di C'è Posta per Te e se non pensi che Pierfrancesco e Giampiera di Uomini e Donne dovrebbero stare insieme, allora la tua opinione non vale nulla. Ha fatto dell'adorazione di Maria De Filippi un vero e proprio culto.
Quello che ha una "vita".
È colui che dice "ma come fai a seguire così tante serie tv?" e fa arrivare all'orecchio "ma ce l'hai una vita sociale?" Va in discoteca tutte le sere, anzi probabilmente fa il dj, ti consiglia continuamente nuovi tipi di drink e non fa che mandarti inviti su facebook per eventi a cui non andrai mai. Parla come se avesse un'infinita esperienza di vita e che ti guarda come se fossi un alieno se non conosci il nuovo locale di cui parlano "tutti".
Quelli "solo film".
Per lui dedicare più di due ore a una storia risulta inconcepibile, perde interesse dopo le prime tre puntate di una serie e non ne ha mai conclusa una in vita sua. Quando dividono un film in due parti si sente morire dentro e per lui i franchise sono l'undicesima piaga d'Egitto. Ha perfezionato l'arte del seguire la storia sullo schermo e contemporaneamente concentrarsi sul cellulare.