Un saluto a tutti i buongustai che, come ogni giovedì, attendono fiduciosi le nostre portate di gnocchi telefilmici, accompagnate da un succulento contorno di info e trivia e, a chiudere il menù in bellezza, una carrellata di foto per i palati più sopraffini.
Questa settimana il protagonista del nostro Giovedì Gnocchi è un giovane irlandese che avete di recente visto nella hit di Netflix The Umbrella Academy, nonché in molti altri show e film che però, mi ha stupita constatare, molti spettatori sembrano aver dimenticato, elogiando l'attore come una nuova scoperta del panorama televisivo.
Per tutti coloro che hanno vissuto un'esistenza orfana di quel gioiellino che sono le prime stagioni di Misfits, si sono risparmiati i patemi d'animo provocati da Fortitude e hanno magari visto pellicole come Shadowhunters: Città di ossa senza collegare il volto di Simon Lewis con quello di Klaus Hargreeves, eccovi un piccolo ripassino riguardante la vita privata e professionale di Robert Sheehan.
Scheda:
Nome: Robert Michael
Cognome: Sheehan
Data di nascita: 7 gennaio 1988
Luogo di nascita: Port Laoise, Irlanda
Altezza: 1,83m
Twitter: @RobMSheehan
Instagram: @rozzymikes
Bio e carriera:
Nato nelle midland irlandesi da Joe e Maria, Robert Sheehan è l'ultimo di tre figli. Studia inizialmente alla St. Paul's School della sua cittadina natale e si interessa alla recitazione fin dalle elementari, partecipando a varie rappresentazioni scolastiche. Questa passione lo spinge, dall'età di quattordici anni, a ricoprire diversi ruoli in produzioni del gruppo teatrale Laois Open Door nonché in film (il suo debutto è nel 2003 nella pellicola drammatica basata su una storia vera Song for a Raggy Boy, con anche Iain Glen e Aidan Quinn) e serie tv (l'australiana Foreign Exchange e, di nuovo in patria, il medical drama The Clinic). A diciassette anni è Luigi XIV in Young Blades, una mini-serie incentrata su personaggi fittizi ispirati agli originali protagonisti de I Tre Moschettieri e, un paio di anni dopo, ha perfino un ruolo minore nella premiere della seconda stagione di The Tudors, con Jonathan Rhys Meyers (che rincontrerà sul set del già menzionato film City of Bones).
L'incertezza sulla stabilità della professione attoriale lo spinge, in un primo momento, a iscriversi al Galway-Mayo Institute of Technology, che lascia però nel 2008 dopo aver perso molte lezioni a causa del suo impegno sul set della pellicola irlandese Summer of the Flying Saucer.
Il 2009 è l'anno della svolta: dopo aver recitato in Cherrybomb (con anche Rupert Grint) e nella trilogia Red Riding, adattamento dei romanzi di David Peace (nel cast, tra gli altri, Sean Bean, David Morrissey ed Andrew Garfield), gli viene affidato il ruolo di Nathan Young nella serie di E4 Misfits. Lo vedremo negli esilaranti panni di questo personaggio, all'interno dell'eterogeneo gruppo di "supereroi" disadattati, solo per le prime due stagioni (più lo speciale "Vegas, Baby!"), ma tanto basta a consacrare il suo talento per ruoli estrosi e caratteristici… e a fargli fare breccia nei nostri cuori per sempre!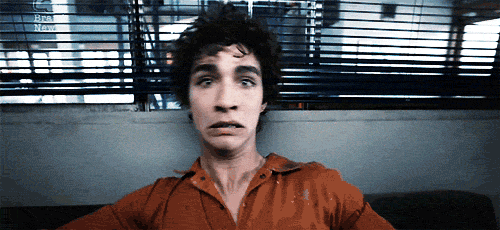 Da lì si susseguono gli impegni al cinema e in televisione: L'ultimo dei Templari e il divertente Killing Bono (insieme a Ben Barnes), entrambi del 2011; nel 2012 ha il ruolo ricorrente di Billy nella comedy di breve vita Me and Mrs Jones; nel 2013, come già detto, è sul grande schermo con, tra gli altri, Lily Collins e Jaime Campbell-Bower nella pellicola ispirata alla saga di The Mortal Instruments; tra il 2010 e il 2013 partecipa alle prime tre stagioni della serie irlandese Love/Hate, incentrata sul panorama della criminalità organizzata dublinese e che gli permette, quindi, di vestire panni più drammatici.
Tra il 2011 e il 2015 si esibisce anche più volte in teatro in svariate produzioni che vanno da The Playboy of the Western World a The Wars of the Roses (della parte di Riccardo III in quest'ultima ha detto che si trattava del suo ruolo preferito tra quelli ricoperti fino ad allora).
Più di recente l'abbiamo visto in ruoli ricorrenti nella seconda stagione di Fortitude (2017) e in Genius: Picasso (2018).
Che dire, un ventaglio di personaggi davvero variegati che nel tempo hanno permesso al pubblico di apprezzare non solo quel paio di occhioni verdi e il capello riccio sbarazzino, ma una moltitudine di sfumature del suo talento attoriale. Robert non avrà forse le fattezze statuarie di alcuni suoi colleghi, ma ha un viso estremamente espressivo e un fascino che va ben al di là della valanga pulsante di muscoli testosteronici… anzi, è forse proprio quel fisico filiforme e bianchiccio che me lo fa apprezzare particolarmente, perché è una sua caratteristica peculiare e fa parte del pacchetto Sheehan che non si può non apprezzare nella sua interezza. Mi piace ricordarlo così:
Curiosità:
il suo film preferito è American Beauty;
è stato candidato tre volte agli IFTA (Irish Film and Television Award) e una volta ai BAFTA, premio che si è aggiudicato insieme all'intero cast di Misfits;
è stato fidanzato per quattro anni con l'attrice Sofia Boutella. I due si sono lasciati lo scorso anno ma sono ancora in buoni rapporti;
ahinoi, Sheehan ha dichiarato di non sentirsi più nella fase delle scappatelle o storie da una notte e via con le fan;
del suo orientamento sessuale ha dichiarato di aver avuto un paio di esperienze con altri ragazzi in gioventù, per "sperimentare, vedere se mi avrebbe fatto effetto. E non me ne ha fatto", ma che avrebbe ritenuto "irresponsabile non mettere affatto in questione la mia sessualità" (fonte: Hot Press, ottobre 2018);
nella stessa intervista a Hot Press ha dichiarato di apprezzare del movimento MeToo il fatto che spinga gli uomini (lui incluso) a porsi domande sulla posizione sociale delle donne e sulle loro sfide, incoraggiando un sano esame di coscienza in proposito;
a scuola ha imparato a suonare il banjo, il tamburello irlandese bodhràn e i cucchiai;
una delle sue citazioni più significative, in merito a portare sullo schermo personaggi ispirati alla letteratura, è stata: "I think books, novels and autobiographies have a power to touch people far more personally than films do, so there's a bit more of a responsibility when you then dramatise it".
Pronti ora a godervi il fascino made in Ireland di Robert Sheehan in tutto il suo splendore?