La buona vecchia Mariah cantava "All I want for Christmas is you", ma si sa che l'unica cosa che un Telefilm Addicted vuole per Natale è una sacrosanta GIOIA. La nostra vita è disseminata di cuori infranti e speranze disattese, tanto che ormai siamo disposti a tornare ad affidarci al vecchio con barba bianca e costume rosso pur di ottenere un minimo di felicità; e così anche quest'anno noi dello staff abbiamo deciso di tornare un po' bambini e di scrivere le nostre lettere a Babbo Natale con i desideri per la nuova stagione seriale.
E se lo dice lei con questo fare sobrio ci crediamo…
Caro Babbo Natale… Tanto per cominciare un ringraziamento è d'obbligo, dato che ho visto molti dei miei desideri dello scorso anno realizzati: ho investito le mie energie su Riverdale e non sono state sprecate, ne è valsa la pena per ogni secondo di trash ed ogni grammo di scadente tinta per capelli; ho avuto un finale coi fiocchi per Orphan Black che mi farà riempire il cuore per tutti gli anni a venire ogni volta che penserò al Clone Club; ho avuto anche una quarta stagione di Black Sails al di sopra di ogni umana aspettativa, perfetta sotto ogni punto di vista e con una conclusione da strappare lacrime e sorrisi di soddisfazione; e, se Dio vuole, l'ultima stagione di New Girl ha messo le basi per un ritorno agli antichi splendori della coppia Nick & Jess. Per cui grazie, posso dirmi una addicted felice; però non mi accontento e la lista per questo nuovo anno è altrettanto lunga!
Innanzitutto partiamo dall'amore: io desidero ardentemente, anzi pretendo, di vedere FP Jones e Alice Cooper (si parla di Riverdale of course) annunciare pubblicamente il loro amore. Le saghe cinematografiche che occupano tutti gli schermi del multisala del mio cervello non mi bastano più. È giunto il momento che Hal si levi di torno e permetta a FP di prendere il posto che gli spetta nel letto di Alice; ma siccome sono una ragazza semplice mi accontento anche di un tappeto, del pavimento del White Dragon, del retro del pick-up di Fred Andrews o del bancone di Pop's. Secondo per ordine, ma non per importanza, vorrei far trovare una gioia sotto l'albero a Raven Reyes (The 100). La vita di questa ragazza è stata una serie infinita di sfighe galattiche e, dopo quattro anni di denti serrati per non farsi abbattere da nulla e da nessuno, merita un riscatto in grande stile. Pensiamo ora alle speranze per il futuro. Dopo un trailer che promette benissimo spero che la terza stagione di The Magicians non deluda le aspettative; la première ormai è dietro l'angolo e l'attesa mi sta uccidendo. Quest'anno la mia novità di punta sarà The Alienist, per cui mi auguro che sia una serie riuscita e che ne valga la pena, anche se con un cast del genere (coff coff Luke Evans) il fallimento è altamente improbabile. L'ultimo desiderio dipende in realtà più da me che da te, ma se volessi dare un piccolo aiuto di certo non rifiuterei: vorrei tanto riuscire a vedere la seconda parte di stagione di The Walking Dead senza addormentarmi ogni dieci minuti. Conosco il potenziale immenso di questa serie, lo so perché l'ho amata da morire e ancora la amo, ma, tranne pochi guizzi sparsi, sta perdendo tutto il suo smalto; non riesco ad abbandonarla, ma se così dovesse continuare, mi dispiace dirlo, spero che decidano di chiudere e che, almeno in quel caso, lo facciano in bellezza.
Patti chiari Dear Santa, se vuoi i miei biscotti vicino al camino, queste sono le condizioni.
– Al
Caro Babbo Natale,
what a year, questo 2017! Pieno di alti e bassi e perciò di gioie e dolori, soddisfazioni e delusioni. Nel guardare al 2018 quindi non ho la presunzione di sperare solo in positività… diamine, recensisco amenità del calibro di The Walking Dead e serie che sguazzano nell'infelicità cosmica come HTGAWM, sono perfettamente consapevole che di base il mondo è un posto brutto e cattivo.
Un esempio? Mi hai fatto QUASI passare sopra la disperazione per la cancellazione di un'altra serie con quel manzo di Joshua Sasse (v. letterina dell'anno scorso) facendomi perdutamente innamorare di Tom Hughes solo per poi farmi scoprire che Jenna Coleman, Dio la benedica, proprio non riesce a non accaparrarsi a turno tutti i migliori partiti del mondo telefilmico. E già che ho fatto un velato riferimento al fu Re del Nord, ti chiederei anche di usare la tua magia per accelerare la produzione dell'ultima stagione di Game of Thrones, che dopo solo 7 miseri episodi non può lasciarci in attesa per più di un anno: è una tortura degna dei Bolton!! Ma capisco che, visto il numero pericolosamente alto di soddisfazioni che mi hanno regalato sesta e settima stagione, sul fronte di Westeros ti sei già impegnato abbastanza quindi non posso chiederti più di tanto.
Dal lato negativo sì, hai chiuso serie che ho adorato come Black Sails e Orphan Black, e con i primi episodi della decima stagione di Doctor Who devo ammettere che mi hai dato un po' del filo da torcere, ma voglio tanto bene a Capaldi e mi dispiace vederlo partire, soprattutto per via di quel discorso che avevamo fatto sul nuovo Dottore dei miei sogni, scritto in una letterina che evidentemente si è persa per strada… ma vabbè, sono giusto in tempo per chiederti uno speciale natalizio (in cui riavremo addirittura il PRIMO DOTTORE… well, sort of…) coi controfiocchi!
Facciamo poi che dopo che la NBC ha riesumato in corner Timeless (e ti ringrazio per questo se c'è il tuo zampino) un qualsiasi altro network (o, perché no, Netflix) decida di fare lo stesso per Pushing Daisies? Ho bisogno della mia dose regolare di Lee Pace. Bonus se, dopo una marea di hints del cavolo, uno a caso tra Rob Thomas e Kristen Bell annunci che 'sto cavolo di film/miniserie sequel per Veronica Mars: The Movie s'ha finalmente da fare.
So che puoi accontentarmi su almeno un paio di questi desideri, sennò che personaggio magico sei? Attendo il nuovo anno telefilmico con incrollabile fiducia nei tuoi poteri… da fan di Sherlock sono stata temprata bene alle lunghe attese spesso fondate su speranze vane.
– Ale
Caro Babbo Natale,
Sì, lo so che quest'anno non sono stata poi così buona, però porta pazienza e presta attenzione per un attimo ai miei deliri (anche perché diciamocelo, con le richieste dell'anno scorso sei andato un po' 'na m…, quindi un esamino di coscienza dovresti fartelo pure tu).
Quest'anno è stato un vortice di emozioni e soprusi emotivi, fra cancellazioni, morti e la notizia che l'ultima stagione di Game of Thrones non si vedrà fino al 2019 (roba che nemmeno un elefante ha una gravidanza così lunga). Mi sento quindi più che giustificata a chiederti giusto un paio di cosette, roba da niente che puoi fare tranquillamente mentre ti introduci in maniera illegale in casa di estranei dando fondo alle loro riserve di latti e biscotti.
I miei primi due desideri contano veramente solo come uno, perché in buona sostanza si tratta della stessa solfa: regalami una gioia e costringi la NBC e Spike a rinnovare Midnight, Texas e The Shannara Chronicles!
Lo so che sono serie di qualità infima che ci guardiamo solo io e il gatto del vicino, ma veramente, soddisfano il mio infinito bisogno di nonsense e di effetti speciali che se mi mettevo io a farli con Paint riuscivano meglio e se venissero cancellati il mio povero cuoricino potrebbe non riprendersi.
Con una certa urgenza ti chiedo invece di vegliare sul lancio di Step Up: High Water e di impedire che Youtube e Naya Rivera trasformino una delle mie saghe cinematografiche preferite in un'agonia a cui per motivi di fedeltà non riuscirei a non sottopormi.
Ti supplico inoltre di buttare un occhio sulla quarta stagione di Mozart in The Jungle, che anche quella è alle porte e temo troppo un voltafaccia di Rodrigo che porterebbe Hailey a un livello di tediosità mai raggiunto prima nella storia della televisione (e già che ci siamo facciamo che la parentesi Bellucci – De Sica è archiviata definitivamente, che dici?).
Non posso esimermi dallo spendere due parole sul fronte Riverdale: anche io, come Al, non vedo l'ora che FP e Alice finiscano a fare sesso sul pavimento della cucina attorcigliati come due pitoni, ma quello che davvero, davvero ti chiedo è questo: non permettere che il mio guilty pleasure venga rovinato inesorabilmente dal concretizzarsi della coppia Archie – Betty con tutto il bailamme di gelosie e figure geometriche che da esso conseguirebbero, e fai sì che la mia dea Cheryl si riprenda da questo momento di follia e tiri un calcio nel didietro a Josie, che 'sta storyline proprio non la si regge.
Già che ci siamo, ti sarei veramente molto grata se potessi anche far sì che la serie della strega Sabrina, ormai trasmigrata su Netflix, non abbia proprio una cippa a che fare con Riverdale, perché sospetto che sarebbe veramente una boiata di proporzioni abominevoli.
Sono consapevole del fatto che richieste così importanti richiedano un minimo di sforzo da parte mia, quindi ti lascio con un fioretto: giuro solennemente che in questo 2018 mi impegnerò per finire la seconda stagione di Daredevil, che ormai ce l'ho in ballo da più di un anno e comincia ad avere venature blu-verdastre che richiamano vagamente il gorgonzola (e a puzzare almeno altrettanto).
Ci rivediamo fra un anno, Babbo… vedi di non deludermi!
Come ogni anno, Caro Babbo, sei la mia seconda scelta, ma come ben puoi immaginare Santa Lucia se ne va in giro con l'asinello, non c'ha tanto spazio, fa fatica… pertanto non sempre mi accontenta (NO, non c'entra il fatto che io non sia stata sempre proprio così buona…) e così ho lasciato qualcosa anche per te, sia mai che ti offendi.
In realtà sono una persona semplice (visto che ogni anno mi prendi per il culo e non succede mai niente di quello che ti chiedo) e vorrei tantissimissimo-issimo-piùissimo solo 1 cosa, 1. E siccome la voglio così tanto non puoi non ascoltarmi, soprattutto perché ormai ho capito come funziona: c'hai una certa età, sei duro di comprendonio, e così mi limiterò a stare sul vago, così non puoi sbagliare (o meglio, se sbagliassi vorrebbe dire che sei davvero senza speranza, e non credo tu voglia dare questa impressione di te).
Insomma, l'unica cosa che ti chiedo è una stagione finale di The Originals degna di questo nome, deve essere una stagione di quelle che dici "PORCAVACCA!" (in POSITIVO, lo ripeto, POSITIVO).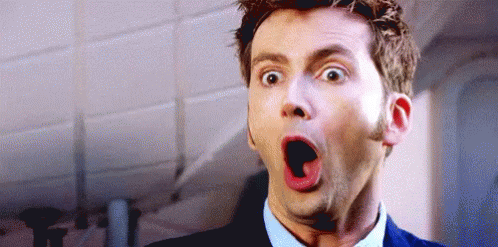 Poi certo, se sei strafatto e vuoi esagerare puoi regalare una gioia a Niklaus, una gioia amorosa intendo, e far sì che non sia solo un "quaquaraquà" ma che sia davvero l'ultimo amore di Caroline (senza che lei o lui muoiano dopo mezzo secondo, grazie).
Mi fermo qua perché mi rendo conto che già così stai bestemmiando in duecento lingue visto che Julie Plec and company non ti daranno vita facile ma ehi, se non fosse difficile dove sarebbe il bello? In bocca al lupo Babbino!
– gnappies
Questi sono i nostri desideri per il prossimo anno, e voi? Cosa scrivereste nella vostra lettera a Babbo Natale?
Tutto lo staff di Telefilm Addicted vi augura BUON NATALE!