E sì, questa settimana sono in anticipo, principalmente perchè sono troppe le buone notizie per aspettare quindi andiamo subito al sodo.
Ci sono David Tennant, Benedict Cumberbatch e Peter Capaldi…No, non è una barzelletta, parlo della grande novità di questi giorni: il nuovo trailer di BBC One, con alcune delle serie tv che verranno trasmesse a partire da quest'autunno. Troviamo degli attesissimi ritorni, come Sherlock e Ripper Street, ma anche delle novità come By Any Means, The Escape Artist, The Musketeers, The Great Train Robbery, Quirke e What Remains, già in onda da qualche settimana.

Di By Any Means e What Remains ve ne avevo già parlato precedentemente qui e qui, le altre nuove serie le scopriremo insieme oggi.

The Great Train Robbery è una miniserie drama di due episodi scritta di Chris Chibnall (Broadchurch) e racconterà la storia del più infame furto nella storia britannica nel suo cinquantesimo anniversario. La serie ci regalerà sia la prospettiva dei ladri sia quella dei poliziotti in merito al gran colpo. Nel cast troviamo: Luke Evans (The Three Musketeers), Jack Roth (Bedlam), Neil Maskell (Utopia), Paul Anderson (The Firm), Martin Compston (Line of Duty), Del Synnott (The Silence), Jack Gordon (Panic Button), Jim Broadbent (Harry Potter), Robert Glenister (Hustle), Tom Chambers (Waterloo Road), Tim Pigott-Smith (The Hour), Tom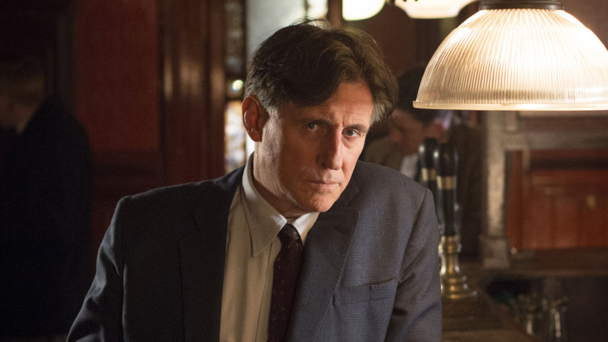 Beard (Hunted), James Wilby (Titanic) e James Fox (Charlie And The Chocolate Factory).
Altro drama, in 3 parti stavolta, è Quirke. La serie si basa sulle novelle dello scrittore irlandese Benjamin Black (pseudonimo del premiato John Banville) e segue il responsabile patologo dell'obitorio di Dublino, Quirke, un uomo carismatico e solitario, guidato dal suo lavoro nei posti più inaspettati ed alla scoperta delle morti più strane di Dublino nel 1950. Il protagonista sarà interpretato da Gabriel Byrne (In Treatment), il quale sarà accompagnato da: Michael Gambon (Harry Potter), Nick Dunning (The Tudors), Geraldine Somerville (Harry Potter),
Sara Stewart (Batman Begins), Stanley Townsend (The Shadow Line), Brian Gleeson (Snow White & The Huntsman) ed Aisling Franciosi (The Fall).
The Musketeers, co-prodotta con BBC America, è un adattamento di Adrian Hodges del famosissimo racconto de I tre moschettieri. La serie è ambientata nelle strade parigine del diciassettesimo secolo, dove la legge è più un'idea che una realtà e segue i celebri Atos, Portos ed Aramis, i quali non rappresentano semplicemente le guardie del re Luigi XIII, ma si battono per onore, giustizia e per la loro personale passione. Luke Pasqualino (Battlestar Galactica: Blood and Chrome) sarà D'Artagnan,
Tom Burke (Great Expectations) vestirà i panni di Atos, Santiago Cabrera (Merlin) sarà Aramis, Howard Charles sarà Portos ed Ilnuovo Dottore Peter Capaldi (The Hour) sarà il Cardinale Richlieu. Nel cast troviamo anche Tamla Kari (Cuckoo), Maimie McCoy (Loving Miss Hatto), Hugo Speer (Bedlam).
Infine troviamo The Escape Artist, drama in tre episodi che segue Will Burton, un talentuoso avvocato d'intelletto senza pari e dal fascino vincente, specializzato nel tirare fuori le persone da complicate cause legali ed è estremamente richiesto perchè non ne ha mai persa una. Dopo l'assoluzione, avvenuta per sua mano, del noto primo sospettato nella causa di un brutale omicidio, le sue doti ed il suo essere brillante gli si ritorcono contro, con risultati del tutto inaspettati, senza menzionare uno scioccante colpo di scena. Burton sarà interpretato da mio marito David Tennant, insieme a lui nel cast figurano Tony Gardner (Fresh Meat), Toby Kebbell (Black Mirror), Ashley Jensen (Ugly Betty), Sophie Okonedo (Sinbad) e Stephen Wight (Threesome). La messa in onda di questa miniserie è prevista per il mese di ottobre.
BROADCHURCH

Torno ancora una volta a parlare di questa splendida serie, che ha già fatto il giro del mondo, infatti sta andando in onda negli Stati Uniti ed in Australia, e prossimamente anche in Francia, Brasile, Russia, Norvegia, America Latina, Germania, Svezia e forse magari c'è speranza anche per noi in Italia. Sul sito della rivista italiana il Foglio, c'è infatti un articolo dedicato a Broadchurch, a quanto sia ben scritta, diretta e recitata, all'attualità ed alla narrazione delle tematiche trattate, che potete leggere qui. Forse, e dico forse, tutto questo nostro parlarne potrebbe portare a dei risultati, magari invece delle solite fiction, ci faranno un bel regalo e manderanno Broadchurch in chiaro. Incorciamo le dita!
TRAILERS
La scorsa settimana vi avevo proposto un paio di teaser trailer per Atlantis, oggi ve ne riporto ben altri 3 nuovi, anche se sempre abbastanza "generici".

Dopo il teaser che avete potuto vedere nello scorso articolo, è finalmente disponibile il trailer della stagione 4 di
Downton Abbey
che riprenderà su ITV1 il 22 settembre 2013.
Continua su BBC One la comedy tra i banchi di scuola e la sala professori
Big School
, con il quarto episodio la prossima settimana, di seguito trovate un breve estratto.
Anche questo primo articolo di settembre è giunto alla conclusione, allora, avete iniziato la stesura del calendario per le serie tv? Quali di queste pensate di vedere? Vi aspetto nei commenti anche per ulteriori suggerimenti oltre che per opinioni sull'articolo e sui nuovi show.
Come sempre poi vi ricordo le splendide ed aggiornatissime pagine facebook affiliate con la rubrica:
British Artists Addicted,
Broadchurch Italia
,
David Tennant Italian Page
,
Doctor Who Italy
,
Dottò CHI?
,
Downton Abbey Italia
,
Sherlock (BBC) Italia
,
The Paradise Italian FanPage
,
The Politician's Husband Italia
,
The White Queen Italia
, mi raccomando, correte a mettere un bel mi piace se non l'avete ancora fatto!
Infine, rinnovo come sempre l'invito ad iscrivervi al nostro gruppo facebook se non l'avete ancora fatto
Noi…Telefilm Addicted
.