Anche per questa prima settimana di agosto ho tantissime news per voi dal Regno Unito televisivamente parlando,quindi come sempre passo subito ai fatti!
SHERLOCK
L'attesa di sapere qualcosa in più su questa terza stagione continua ad essere una tortura, almeno le riprese per "His Last Vow" sono iniziate e la cosa ci rincuora. Non aiutano però i vari indizi che finiscono di mandare in brodo in nostri neuroni, dalla scorsa settimana infatti con l'hashtag #SherlockR3VEALED, sono state
rilasciate immagini contenenti indizi sulla season 3, come quella che potete vedere qui sopra e che fungono ovviamente da conto alla rovescia ( I can't wait!).
C'è poi un'altra importante notizia riguardante la serie, in questa stagione Sherlock si troverà di fronte ad un nuovo nemico Charles Augustus Magnussen, che sarà interpretato dall'attore danese Lars Mikkelsen (The Killing, Borgen,Those Who Kill) e fratello maggiore di Mads Mikkelsen (Casino Royale, Hannibal).
DOCTOR WHO

I fan di tutto il mondo del Dottore dal nome segreto saranno tutti entusiasti, in quanto l'episodio del cinquantesimo anniversario del 23 Novembre di Doctor Who verrà trasmesso contemporaneamente in tutto il mondo! Spero che ovviamente questo discorso valga anche per noi in Italia.
Nell'attesa di vedere il famoso trailer per questo speciale episodio, il Daily Star riporta che ci sarà qualche battibecco tra Ten e Eleven quando s'incontreranno, principalmente riguardante il cacciavite sonico e la decorazione interna della Tardis. Nel frattempo David Tennant ha parlato ai microfoni di SFX sul suo ritorno, non è stata per lui una sorpresa tornare sul set dello show perchè c'è già qualche precedente per le storie con più dottori,  era però preoccupato che potessero non chiamarlo più, dato il tempo trascorso. Questa esperienza gli ha permesso di esplorare un nuovo lato del dottore, un personaggio che normalmente da solo domina la scena, ma che questo caso è come se dovesse dividerla col suo alter ego, quindi a livello lavorativo è un'esperienza nuova.
Altra novità per l'ottava stagione la troviamo nella sala di scrittura di Doctor Who, infatti Jack Lothian (Shameless, Sinbad, Beaver Falls, Doc Martin, Skins, Outcasts and Ashes to Ashes) sta già lavorando ad uno script per l'ottava serie. Per concludere, è quasi arrivato il momento che in molti aspettavano: l'identità del prossimo dottore. La BBC ha comunicato proprio stanotte che domenica 4 agosto alle 19.00 su BBC One, sarà trasmesso uno speciale dal titolo Doctor Who Live: The Next Doctor, girato con live audience e Zoe Ball rivelerà il nome del'attore che interpreterà la dodicesima incarnazione del Dottore. Inoltre saranno incluse interviste a vecchi dottori e companion, qui potete vedere il teaser trailer della trasmissione. E voi, siete pronti?
BROADCHURCH
Dopo Utopia con HBO, anche Broadchurch avrà il suo remake americano a cura di FOX. La versione USA del crime-drama psicologico di successo made in UK  del 2013, sarà prodotta in collaborazione con Shine America ed il produttore esecutivo sarà l'ideatore della serie Chris Chibnall ("Dr. Who," "Camelot") che ne scriverà anche la premiere. Le riprese dovrebbero iniziare a gennaio e la messa in onda è, ad oggi, prevista per la stagione 2014-2015. Io, da amante della versione UK, sinceramente credo sia un grosso errore questo remake e non ne vedo il motivo, considerato il gran successo che la serie originale ha raccolto a livello mondiale. Voi cosa ne pensate?
COMING BACK

The IT Crowd, tornerà (come già noto da qualche tempo ai fan della serie) con un episodio speciale, che potrebbe anche non essere l'ultimo. La sitcom di Graham Linehan, ci riporterà al dipertimento IT della Reynholm Industries ad ottobre ( per la data precisa ci toccherà aspettare ancora un po'), in una serata interamente dedicata alla serie. Durante la IT Crowd Night, saranno trasmessi alcuni vecchi episodi, si parlerà di questo atteso ritorno e andrà in onda il nuovo episodio speciale.
CASTING & NEW SERIES
Nuovi arrivi per Ripper Street! La serie prodotta da BBC e BBC America ha aggiunto nuovi membri al cast per la seconda stagione, infatti ci saranno David Costabile (Suits) nei panni di Daniel Judge, il fratello di Jackson, Damien Molony (Being Human) interpreterà Albert Flight il nuovo Detective della H Division e Joseph Mawle (Game of Thrones, Birdsong) sarà Jedidiah Shine, un ispettore corrotto della K Division.
Nel frattempo ITV decide di aggiungere un nuovo drama in due parti al suo palinsesto. Sto parlando di Lucan, le cui riprese inizieranno ad agosto a Londra. Il cast è come sempre a 5 stelle, Rory Kinnear (Skyfall)  avrà la parte principale di Lord Lucan, Christopher Eccleston (Doctor Who, Blackout) nei panni di John Aspinall amico fidato del Lord, e Michael Gambon (Harry Potter).

Catherine Tate, la mia ginger preferita torna in tv! Dal 16 agosto infatti andrà in onda la nuova comedy targata BBC Big School creata da David Walliams ed ambientata in una scuola, più precisamente analizzerà le situazioni che si creano nell'aula docenti. La Tate interpreterà la nuova insegnante di francese inoltre nel cast ci saranno David Walliams (The God Complex), Philip Glenister (Life on mars), Frances de la Tour (Vicious), Joanna Scanlan (Little Britain), Steve Speirs (Doctor Who) e Daniel Rigby (Black Mirror).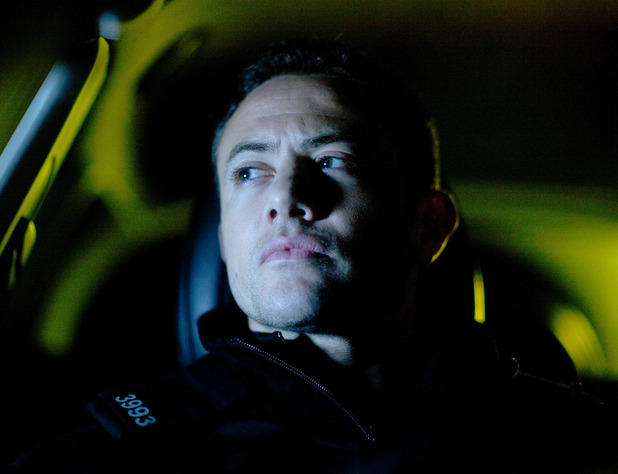 Sono iniziate infine le riprese a Birmingham del nuovo crime drama targato BBC One By Any Means, creato da più scrittori sotto la guida di Tony Jordan (Hustle, Life On Mars).  La serie seguirà un dipartimento di polizia clandestino, sempre sul filo del rasoio ed in grado di battere gli esponenti d'elite della criminalità al loro stesso gioco. Nel cast figurano molti volti noti ai fan della serialità britannica: Warren Brown (Luther, Good Cop), Shelley Conn (Mistresses, Marchlands), Andrew Lee Potts (Primeval, Ideal) e Gina McKee (The Borgias, In The Loop).
NEXT WEEK TRAILERS
Domenica si ritorna alla Gerra delle due Rose e le sue regine. The White Queen è infatti al suo ottavo episodio, di seguito trovate una piccola preview.
Skins giunge alla fine della sua corsa con l'episodio che andrà in onda lunedì "Skins Rise Pt2." non può ovviamente mancare un ultimo promo!

http://www.youtube.com/watch?v=u5gddpiAB4s

Termina qui anche il primo appuntamento di agosto, inoltre la rubrica andrà in pausa la prossima settimana ma tra 15 giorni sarò nuovamente qui a tenervi aggiornati! Come sempre v'invito a diventare fan di un alcune splendide ed aggiornatissime pagine dedicate all'universo seriale britannico: Broadchurch Italia, David Tennant Italian Page, Doctor Who Italy, Dottò CHI?, Downton Abbey Italia, Sherlock (BBC) Italia, The Paradise Italian FanPage, The Politician's Husband Italia, The White Queen Italia e ad iscrivervi al gruppo Noi…Telefilm Addicted se non l'avete già fatto. Non esitate a commentare e/o farmi sapere cosa ne pensate, ogni suggerimento è più che ben accetto!