Buon inizio settimana addicted! Con questo tempo non proprio incline a permetterci una bella passeggiata al sole, non ci resta che stare in casa, recuperare le serie arretrate ed informarci sulle nuove uscite. Ecco quindi la dose settimanale di british!
Andiamo con ordine, e partiamo con qualche novità, infatti il period drama di Channel 4 New Worlds, di cui avevamo già parlato precedentemente ha finalmente una data di uscita. Lo show partirà il primo aprile e di seguito potete vedere il trailer completo.
Parlando sempre di date, la seconda stagione di Endeavour, con protagonista Shaun Evans nei panni di un giovane Ispettore Morse riprenderà su ITV a partire dal 30 marzo.
In tema di rinnovi invece, BBC Three (che per questioni di budget dal prossimo anno diverrà un canale online) ha rinnovato per una terza stagione le comedy Bad Education, Bluestone 42 e Some Girls. Tutte e tre hanno ricevuto un ordine di sei episodi. Inoltre, BBC Three ha commissionato due nuove comedy: 600 Days e Top Coppers.
600 Days segue le peripezie di Luke, che dovrà passare due anni in un carcere minorile insieme al fidanzato di sua sorella Jason, peccato che quest'ultimo sia un idiota patentato. Top Coppers è una action-comedy riguardante i due detective John Mahogany e Mick Rust.
Non tornerà invece per una quarta stagione Silk, il legal drama di BBC One.
Nuova serie e nuovo cast all'orizzonte. Infatti BBC One sta per iniziare la produzione di Our Zoo, serie tv da 6 episodi che racconta la storia di George Mottershead, il creatore dello Zoo di Chester nel 1930, e dell'impatto che questa creazione ha avuto sulla sua famiglia. Lee Ingleby (Inspector George Gently), Anne Reid (Last Tango In Halifax), Liz White (Life On Mars), Peter Wight (The Paradise), Ralf Little (The Royle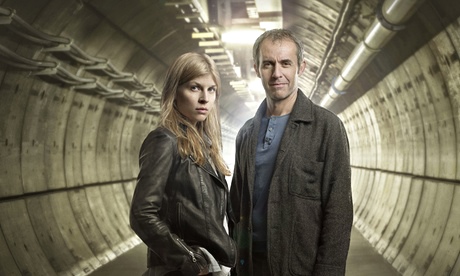 Family), Sophia Myles (Underworld), Stephen Campbell-Moore (The History Boys), Amelia Clarkson ed Honor Kneafsey saranno i protagonisti dello show.
Buone notizie arrivano per i fan di The Tunnel, versione anglo-francese della serie danese Bron. Si parla infatti un sequel dello show che riporterà sullo schermo Stephen Dillane e Clémence Poésy ma in una storia nuova. Il possibile seguito infatti non avrà nulla a che fare con la serie madre a cui era ispirata la prima stagione, ma per ora non c'è nulla di certo.  Uno degli esponenti di Sky Atlantic ha infatti rivelato: "Stiamo discutendo con Kudos e Canal+ per un ritorno di The Tunnel, ma finora non c'è nulla di confermato per il futuro."
A concludere l'articolo di oggi troviamo un altro trailer, quello di The Crimson Field, che andrà in onda con i suoi sei episodi su BBC One. Non abbiamo ancora una data precisa per la messa in onda ma sicuramente sarà questa primavera.
Vorrei inoltre pubblicizzare questa splendida iniziativa  della pagina Sherlock (BBC) Italia, che potrebbe interessare gli addicted di Milano e dintorni e non solo, si tratta infatti di un raduno di tutti i fan dello show, per saperne di più correte a leggere qui.
Anche per questo lunedì il nostro appuntamento settimanale volege al termine e come sempre vi ricordo di andare a mipiacciare le splendide e sempre aggiornate pagine amiche di questa rubrica:
Amanda Hale Italia
Anglophilia.
Andrew Scott Italia
Atlantis Italia
Blends of Scotland, Ireland, UK: Ladies' perfect Tea
British Actors Do It Better
British Artists Addicted
British Series
Broadchurch Italia
David Tennant Italian Page
Doctor Who Italy
Dottò CHI?
Downton Abbey Italia
My Doctor
Peter Capaldi Italia
Sei Telefilm Addicted se…
Sherlock (BBC) Italia
The Musketeers Italia
The Paradise Italian FanPage
The White Queen Italia
Se anche voi avete una pagina riguardante serie o attori di serie tv british che vorreste affiliare alla rubrica, scrivetemi pure nei commenti, in pagina, su twitter… Insomma dove siete più comodi! 🙂
Rinnovo come sempre l'invito a iscrivervi al nostro gruppo facebook Noi…Telefilm Addicted e vi aspetto numerosi nei commenti, al prossimo lunedì!