Se la scorsa settimana le news latitavano, quest'oggi ci troviamo dinanzi a molteplici, entusiasmanti, progetti.
Giovedì scorso è andata in onda l'ultima puntata della seconda stagione di "The Last Kingdom" e, nonostante il caro Uthred sia difficile da dimenticare, le nuove serie riempiranno il vuoto di programmazione (almeno la nostra).
Partiamo subito da "Kat and Alfie: Redwater", progetto congiunto di BBC e RTE one, che prende spunto dalla nota soap opera "EastEnders".
Gli autori ci tengono a precisare che non si tratta di uno spin off, ma di una serie a se stante, indipendente. 
"Redwater" si compone di 6 episodi e segue le vicende di due dei protagonisti della soap, ovvero Kat and Alfie, trasferitisi nella piccola cittadina da cui la serie prende il nome, in Irlanda.
Questa è ben lontano dall'essere un tranquillo paese di provincia, ma nasconde segreti e svariati scheletri nell'armadio.
La prima puntata andrà in onda il 14 maggio e qui di seguito vi lascio il trailer.
Domani, domenica 7 maggio, andrà in onda su BBC one il film tv biografia della celebre attrice inglese Barbara Windsor.
"Babs", così si chiama la biopic, sarà mandato in onda in occasione dell'ottantesimo compleanno dell'attrice. La stessa Windsor ha preso parte al film, ricordando la sua infanzia e giovinezza, nonché il suo matrimonio con il gangster Ronnie Knight.
Una vita piena di avventure ed eventi che varrà sicuramente la pena vedere.
Qui di seguito il trailer:
Passando, invece, a quelli che per ora sono solo serie commissionate e che vedremo molto probabilmente il prossimo anno, è tempo di parlare di "Black Narcissus" tratto dal romanzo di Rumer Godden.
BBC ha deciso di commissionare un drama in 3 parti sul romanzo che conta già una trasposizione. Ed infatti il film omonimo, vincitore di diversi Oscar, risale al 1947.
La storia si concentra sulla vita di una suora e sulla sua profonda repressione sessuale. Ambientato negli anni 30, seguirà lo sconvolgimento della vita di Sister Clodagh, trasferitasi in Nepal insieme alle sue consorelle nel remoto convento di Mopu, nel momento in cui conosce Mr. Dean, uomo dal quale è attratta sessualmente.
E' una love story tormentata e, evidentemente, con numerose difficoltà. La trasposizione è stata affidata ad Amanda Coe, già sceneggiatrice di "Apple Tree Yard".
E adesso che c'azzecca "Piccole Donne"? (Foto scelta assolutamente random – Jo non ti dovevi permettere di rifiutare Laurie -.)
Sempre la solita, onnipresente, BBC, unitamente all'americana PBS, ha deciso di portare sui nostri schermi una nuova trasposizione del famosissimo libro di Louisa May Alcott, questa volta in una miniserie divisa in tre parti.
Non sappiamo ancora nulla sul cast ma, lasciatemelo dire, non sono pronta a vedere qualcuno di diverso da Winona Ryder e Christian Bale (e Gabriel Byrne).
"Piccole Donne" è un rituale, da vedere rigorosamente poco prima di Natale. E' maledire Jo ma poi amarla incondizionatamente quando pronuncia, nel finale, quelle bellissime parole nei confronti del professore, piangere per Beth, cantare insieme alle sorelle, innamorarsi ogni singola volta di Laurie.
Ce n'era veramente bisogno? Io dico di no.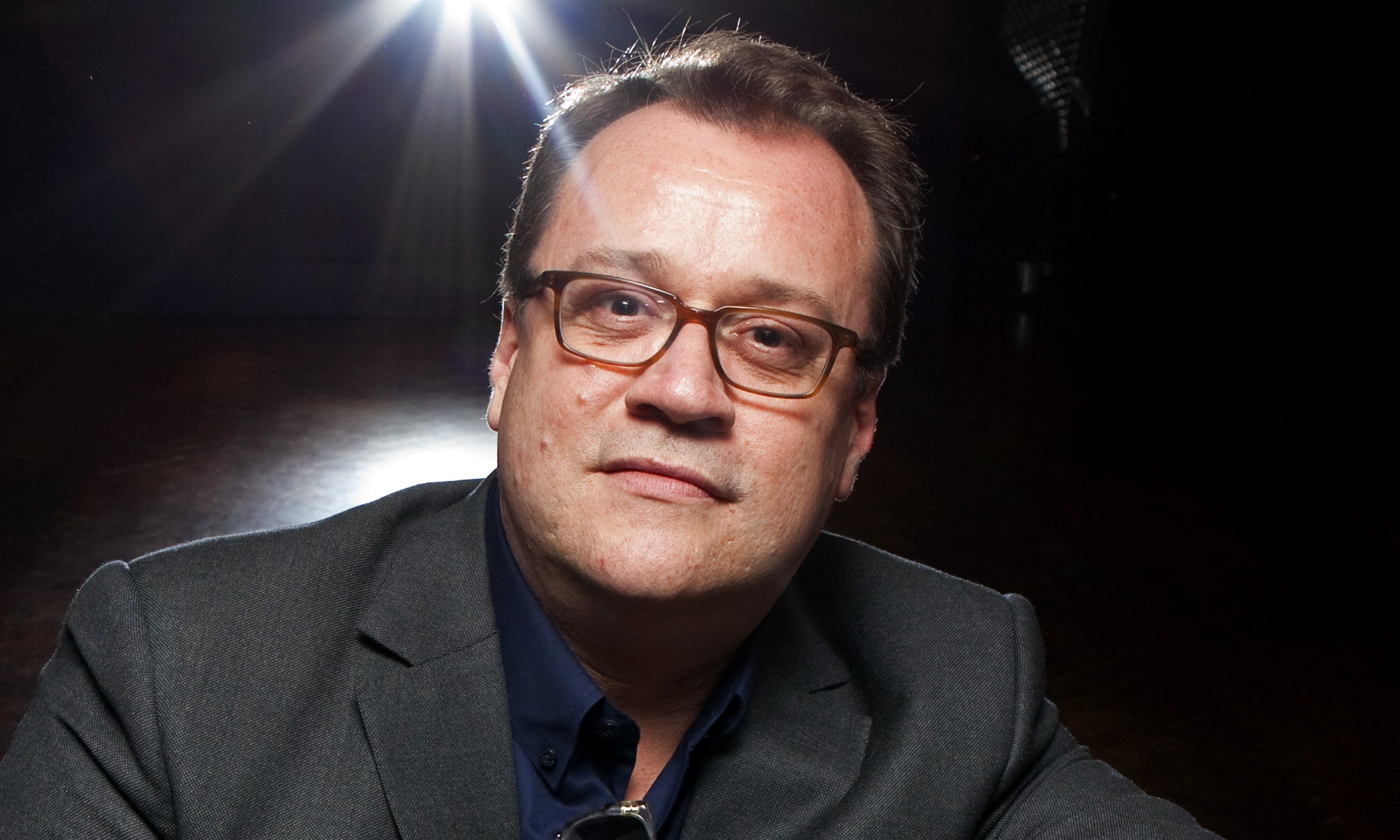 Chi è fan di "Doctor Who" avrà subito riconosciuto il soggetto della foto.
Si tratta dello sceneggiatore Russell T. Davies che è al lavoro su un progetto totalmente differente dal dottore e dai suoi ultimi precedenti.
RTD, come viene chiamato dagli amici, ha scritto un nuovo drama in tre episodi chiamato "A Very English Scandal", il quale racconterà la storia del politico Jeremy Thorpe, il più giovane leader dei Liberali negli anni 60, il quale si trovò al centro di un caso giudiziario che mise fine alla sua carriera.
Thorpe fu accusato di aver commissionato l'omicidio di un suo amante, il quale aveva minacciato di rivelare la relazione omosessuale con il politico alla stampa.
Thorpe negò sempre la relazione e fu assolto nel 1979, nonostante ciò la sua carriera ne fu irrimediabilmente compromessa.
Davies, dunque, pur in contesti completamente diversi, torna a parlare di un tematica per il quale è sempre stato socialmente impegnato.
La serie sarà diretta da Stephen Frears ("Philomena", "Florence Foster Jenkins") e andrà probabilmente in onda il prossimo anno.
Tra le serie commissionate da BBC in questa settimana c'è anche una nuova opera di Stephen Poliakoff ("Dancing on the Edge", "Close To The Enemy") incentrata su una famiglia ebrea di origini russe e in particolare sul personaggio di Samuel, inventore, il quale sarà avvicinato dai servizi segreti britannici. La serie, che sarà composta di sei episodi, sarà ambientata nel 1957.
Prima di lasciarvi ai consigli per gli acquisti della settimana, vi lascio la prima foto dal set di "Howard's End", con protagonisti Hayley Atwell e Matthew MacFadyen, di cui vi avevo già parlato qualche settimana fa.
E ora, la parola a Sam per il consueto appuntamento con i nostri consigli.
Questa settimana per il "British Addicted Consiglia" non vi parlo di una serie o di una miniserie, ma di un film.
Come collegare un film alla nostra passione telefilmica? Semplice: pullula di attori britannici che abbiamo visto in tante e tante serie, famosissime, per di più.
Il film di cui intendo parlarvi e che intendo consigliarvi è "Glorious 39", un film diretto da Stephen Poliakoff (tanto per restare in tema).
La storia è ambientata in due epoche: nel presente e, con il lungo flashback che rappresenta il vero cuore della narrazione, nella Gran Bretagna del 1939, per l'appunto, poco prima dello scoppio della Seconda Guerra Mondiale.
Nella Londra moderna, il giovane Michael Bolton si reca a trovare degli anziani cugini, ai quali domanda informazioni in merito a una prozia, Anne Keyes, sorella di sua nonna Celia. Il giovane Michael è appassionato della storia della propria famiglia ed è dunque ansioso di saperne di più.
Ciò di cui il ragazzo non è a conoscenza è che un grande mistero, un grande segreto la avvolge ed è proprio così che lo spettatore viene trasportato indietro nel tempo, nell'estate che precede lo scoppio della Seconda Guerra Mondiale in Europa.
Si fa la conoscenza della famiglia Keyes, composta da Sir Alexander e sua moglie e i loro tre figli: Anne, la più grande, adottata e soprannominata Glorious dalla famiglia, Ralph e Celia, con l'aggiunta della zia Elizabeth. Sir Alexander è un membro del Parlamento, veterano della Prima Guerra Mondiale, mentre Anne, la figlia maggiore, la protagonista della storia, è un'attrice.
La presentazione della famiglia, che avviene mediante la cena di compleanno di Sir Alexander organizzata proprio da Anne nella tenuta estiva dei Keyes, sembra dipingere un quadro sereno, fatto di amorevolezza, accoglienza non solo tra i membri della famiglia ma anche nei confronti degli ospiti, persino quelli inattesi, quasi di modernità.
Durante la cena, tuttavia, il discorso verte inevitabilmente sulla situazione politica del Continente, con le tensioni sempre crescenti che stanno raggiungendo il punto di non ritorno, e sulla Germania Nazista e uno degli ospiti, Hector, denuncia la scarsa fermezza della Gran Bretagna nei confronti di Hitler e, come si scopre nel prosieguo della narrazione, si rivela essere una delle persone che evidenziano a gran voce l'esigenza di un nuovo Primo Ministro.
La serata sembra proseguire tranquillamente, ma nelle settimane successive Anne scopre per caso misteriose e criptiche registrazioni… e cominciano ad avvenire improvvise e, dunque, altrettanto misteriose morti, che si susseguono a distanza piuttosto ravvicinata.
Presto si comprende che un grande scontro sta avvenendo: quello tra coloro che sostengono la necessità di ostacolare le azioni della Germania Nazista da una parte e, dall'altra, quelli che ritengono che la Gran Bretagna sarebbe distrutta da uno scontro e per questo sostengono la necessità di scendere a patti con Hitler per tenersi al di fuori dalla guerra e sono disposti a fare qualunque cosa per tale scopo.
Suo malgrado, Anne si ritroverà trascinata in questa guerra intestina, fratricida, che non si svolge alla luce del sole ma è strisciante, nascosta e infida, al centro della quale lei scoprirà si trova proprio la sua famiglia. E il prezzo da pagare per questa scoperta sarà molto alto, per lei.
Come si evince, la storia è un thriller che, per via dell'ambientazione nel '39, si può anche definire psicologico.
La protagonista, Anne, è interpretata dalla bravissima Romola Garai, che non solo abbiamo visto come interprete al cinema, giovanissima, di "Dirty Dancing 2 – Havana Nights" e nel recente "Suffragette", ma anche in miniserie e serie tv quali "Emma" e, pochi anni fa, "The Hour". Al suo fianco c'è un parterre illustrissimo: Christopher Lee (dobbiamo veramente sottolineare che quest'uomo leggendario, che ha conosciuto J.R.R. Tolkien, è stato il grandissimo interprete di Dracula, nonché di Saruman ne "Il Signore degli Anelli" e "Lo Hobbit"?), Julie Christie (una carriera troppo lunga per essere riassunta, tra cui si trovano "Doctor Zhivago", "Troy", "Harry Potter e Il Prigioniero di Azkaban"), Corin Redgrave, (stesso discorso di Julie Christie, cito a titolo esemplificativo "Enigma", "Spooks"), Juno Temple ("The Other Boleyn Girl", "The Three Musketeers", "The Dark Night Rises"), Bill Nighy ("Love Actually", "Harry Potter e Il Principe Mezzosangue", "Harry Potter e i Doni della Morte – Pt.1"), Eddie Redmayne (premio Oscar per "La Teoria del Tutto", "Animali Fantastici e Dove Trovarli"), Jeremy Northam ("Emma", "Amistad", "Enigma", "The Tudors"), Charlie Cox ("Stardust", "Boardwalk Empire", "Downton Abbey" e il bellissimo "Daredevil" di Netflix, nonché, prossimamente, "The Defenders"), un giovanissimo Toby Regbo ("Reign"), Hugh Bonneville ("Notting Hill" e, ovviamente, "Downton Abbey") e, rullo di tamburi, David Tennant (c'è bisogno di specificare che è stato Il Decimo Dottore in "Doctor Who"? Non credo).
Se adorate gli attori britannici, i thriller anche psicologici e l'ambientazione storica, è un film adatto a voi.
Anche per questa settimana è tutto, vi diamo appuntamento alla prossima, come sempre non prima di salutare le pagine affiliate:
Gli attori britannici hanno rovinato la mia vita – British Artists Addicted – Sherlock Italy – Sherlock BBC Italia – Sherlock Italia – take care of Jenna Louise Coleman Italia – » Same old, same old just Jenna Coleman & Peter Capaldi – Don't be a warrior, be a D o c t o r ϟ – Emma Watson Fans – Downton Abbey Italia – The Crown Italia – An Anglophile Girl's Diary – The White Queen Italia