Finalmente due puntate ben fatte! Carissimi addicted, non so voi, ma io sono rimasta ben contenta da come si sono messe le cose in queste ultime due settimane, aspetto a gridare al miglioramento continuo giusto per non prendermi una bella badilata in faccia nel winter finale…
In queste puntate abbiamo avuto sì la solita struttura "tattoo-caso", ma hanno  portato a sviluppi interessanti nella storia che si sta creando e che si sta rivelando piacevole e ben organizzata (ma, anche qua, meglio non esaltarsi prima del tempo).
Le puntate portano alla nostra attenzione tre storyline (che adesso vediamo) e devo dire che lo fanno in modo omogeneo, regalando azione, umorismo e romanticismo.
1. Jane e sua figlia. Ancora non sappiamo quasi nulla sulla figlia di Jane, se non che Roman sa chi sia, e che Weller ci ha avuto a che fare a Berlino all'insaputa di Jane (ovviamente, perché dire la verità non piace a nessuno proprio), cosa che puntualmente lo stesso Roman non fa che usare per ricattarlo e fargli fare quello che vuole.
Mai parole furono più azzeccate. Ma Weller preferisce ascoltare Van Gogh (ma tipo chiamarlo col suo nome no?! Scusali Van, non sanno quello che fanno) invece della sua ex (che se è tale ci sarà anche un motivo dico io, non credi?!?).
In mezzo a tutto questo, se un minuto prima Jane pensa che Weller sia il suo lieto fine e tanto le basta, il minuto immediatamente dopo decide che è importante sapere come sta sua figlia così chiede al suo ex socio di aiutarla… GROSSI GUAI WELLER, GROSSI GUAI.
MOMENTI IMPROBABILI PARTE PRIMA
Weller che dice a Roman "quando ti vedo, ti uccido", ma ahahahahhahahahhahah, mai riso tanto. Ti pare che Jane ti farà uccidere suo fratello? Seriamente, non sono tanto convinta che, di fronte alla posibilità, Jane sia in grado di farlo davvero. Certo, dipende da come si metteranno le cose, ma a parte questo, non ci provare neanche, Roman non si tocca. È uno psicopatico, lo so, ma cosa devo dirvi, è  adorabile.
MOMENTI IMPROBABILI PARTE SECONDA
Jane ha tagliato i capelli e nessuno lo nota, noi ovviamente sì, ma mi chiedo, dovremmo far finta di nulla? Cioè, davvero nessuno le chiede come mai abbia deciso di tornare al suo vecchio look?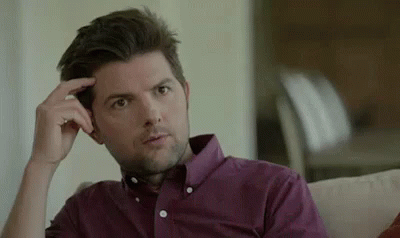 Rick.com quando c'è fa la differenza, inutile negarlo: non mi stancherò mai di dirlo, con lui in scena la puntata è dinamica, divertente e (incredibilmente) adesso sappiamo che Rick è anche dispensatore di perle di saggezza. Cosa si può volere di più?!!
2. Hirst e il suo essere una persona brutta-brutta, brutta in modo assurdo. Ok, ormai il mistero dell'omicidio di Stuart è svelato, si gioca a carte scoperte e sembra essere più difficile di quanto si potesse pensare. D'altronde Weller la considera una delle donne più pericolose d'America e non a torto: sembra avere contatti e tentacoli avvinghiati attorno a ogni cosa che le consentono di essere un passo avanti a Weller & Co.
Diciamo che chi ci rimette direttamente è Reade, il quale viene continuamente minacciato e ricattato, adesso con ripercussioni anche sul team visto che la Direttrice vuole che Tasha venga rimossa dal suo incarico e rispedita al mittente (la CIA in questo caso). Come reagirà Reade? Riuscirà a trovare il coraggio e tenerle testa? Parlo di coraggio perché la scaltrezza non gli manca, o almeno non gli mancava… vedremo, sicuramente avrà tutti dalla sua parte, Patterson in prima linea visto che sono convinta che ora la sua missione sarà quella di abbattere l'arpia (Hirst).
3. Roman e il suo piano incomprensibile ma che ti porta a shipparlo in tutti i luoghi, in tutti i laghi (a no, questa non c'entra), insomma, io lo shippo già con Blake, e lo so che non dovrei ma sono dolcissimi. E lei finirà malissimo, è chiaro, ma per ora me li godo!
MOMENTI IMPROBABILI PARTE TERZA
Quando hai 4 minuti di tempo per salvare l'umanità e niente, quei 4 minuti sono LUNGHISSIMI e ci riesci. Fa già ridere così.
Infine vorrei spendere una parola per un'altra ship in cui onestamente adesso inizio a credere (e sperare):
Sono davvero molto carini, la nuova fidanza di Reade è già in archivio in pratica e Tasha oserei dire che è innamorata, anche lei non avrebbe mai voluto che accadesse.
BONUS
Avete notato che anche quest'anno gli autori hanno creato dei titoli con all'interno dei codici? Ebbene, ecco a noi: ogni episodio contiene una lettera in mezzo a due uguali, e quella lettera è quella da considerare per la frase in codice!
Episodio1: back tO the grind
Episodio2: eNemy bag of tricks
Episodio3: upsidE down craft
Episodio4: gunplay ricOchet
Episodio5: this proFound legacy
Episodio6: adoring sUspect
Episodio7: fix my preSent havoc
Episodio8: city folk under Wraps
Episodio9: hot burnIng flames
Episodio10: baLance of might
Episodio11: technoLogy wizards
Episodio12: two leGendary chums
Episodio13: warnIng slot
Episodio14: eVerlasting
Episodio15: dEductions
Episodio16: artful dOdge
ONE OF US WILL GIVE O…
Idee su cosa potrà dare uno di loro?!?
Vi lascio con il promo del prossimo episodio, winter finale appunto, intitolato "City Folk Under Wraps":