Carissimi, vi capita mai di iniziare una serie e di lasciarvi prendere in modo tale che non vorreste mai staccarvene?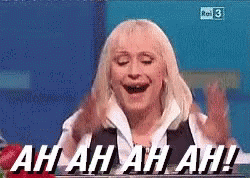 (Che domanda del cavolo…)
Ebbene, ho iniziato "A Discovery of Witches" (ADOW per gli amici) principalmente perché la mia saggissima amica Simo (per voi @Sam) me ne ha parlato entusiasta, in realtà ancora prima che uscisse il pilot, ovvero da quando hanno annunciato la serie! E in effetti il trailer mi ha conquistata, non potevo lasciarmela sfuggire!
E ora eccomi qua pronta a darvi 5 motivi più che validi per fiondarvi a vedere questa serie, e magari per iniziare a leggere i libri da cui è tratta visto che anche io li ho iniziati in corsa giusto perché non sapere cosa sarebbe successo mi stava mettendo ansia!
1. Una storia che si intreccia con LA Storia
Adow è scritto da una storica, ovvero Deborah Harkness, e la protagonista, Diana, è una storica che studia l'origine alchemica… ci troviamo in un mondo popolato da vampiri, streghe e demoni, poteva non nascere una trama ricca di personaggi e momenti storici? Ovviamente no, perché i vampiri, si sa, sono longevi per definizione, e questo permette di citare e raccontare di personaggi importanti in tutte i campi delle arti, dalla musica alla letteratura passando per la pittura. In tutto questo troviamo poi una mitologia ben costruita, intrigata ma raccontata in modo da coinvolgere e sconvolgere. ADOW SUONA MOLTO COME ADORO. Se volete sapere un po' di più sulla storia non dovete che leggere qua questo articolo di Sam, avrete tutte le informazioni che vi servono!
2. Personaggi credibili e con emozioni tangibili
Di storie sui vampiri è pieno il mondo ormai, ma la storia di questo vampiro, Matthew de Clermont, vi ruberà l'anima. Lui vi ruberà l'anima con il suo istinto di protezione, la sua devozione, la sua fragilità d'animo e la sua intelligenza. E anche con la sua altezzosità, pur essendo pronto (se opportuno) al confronto. Tutti i personaggi (protagonisti e non) hanno un loro background, una storia che non vedi l'ora di scoprire, e quando entri a farne parte non riesci più a uscirne. I sentimenti, i dolori, le emozioni dei protagonisti sono lì e tu riesci a sentirli, Diana Bishop diventa parte di te, tu sei Lei (e non solo perché anche tu vorresti avere QUEL vampiro al tuo fianco).
3. La fotografia e le location sono da togliere il fiato
Guardi "A Discovery of Witches" e vedi paesaggi incredibilmente emozionanti, la Bodleiana è talmente bella che ti sembra di esserci dentro, Oxford ti sembra familiare con i suoi tetti e le sue stradine… Quando la storia si sposta in Francia, il castello di Sept Tours ti porta con sé quasi in un periodo storico diverso da quello attuale, ti cattura con le sue atmosfere "antiche". Chiaro che ci sono degli effetti riprodotti al computer, magari qualcosa si poteva fare meglio, eppure nel complesso io sono rimasta affascinata e rapita.
4. Una Ship con la S maiuscola, Romeo e Giulietta nel mondo sovrannaturale
Non voglio spoilerare nulla, anche se questa ship salpa fin dalla prima immagine, è impossibile non saltare a bordo. Due caratteri forti, due anime ferite, addolorate, due cuori in cerca l'uno dell'altro per completarsi a vicenda. Saranno l'uno la roccia dell'altro, si beccheranno, saranno divisi… ma sempre vicini.
5. La fedeltà al libro, quasi frase per frase
Mettere un libro in una serie TV non sempre può essere una buona idea, "Shadowhunters" mi dicono sia un esempio di idea per cui si poteva fare meglio. Finora, tuttavia, "A Discovery of Witches" si sta rivelando un'ottima trasposizione della sua versione letteraria e le scene che il lettore ha letto e riletto venti volte per continuare a immaginare i personaggi, le emozioni, i contatti, sono rese in video in modo ottimale, non facendoti perdere nulla di quanto provato leggendo. Ci sono delle variazioni, gli autori hanno introdotto delle parti non direttamente presenti nel romanzo, ma il tutto è finalizzato e contestualizzato proprio nell'ottica della trama generale del romanzo, quindi ben vengano queste scelte (almeno finora)!
BONUS!
Considerando che anche l'occhio vuole la sua parte, confesso che già solo il fatto che Matthew Goode sia il protagonista maschile di questa serie TV la rende davvero imperdibile!!
Più Matthew per tutti (che sia Goode/De Clermont/Clairmont va sempre bene!).
Vi lascio con il trailer della serie, fidatevi, non ve ne pentirete!