Ciao a tutti e bentornati nello spazio dedicato agli itinerari da battere se durante i vostri viaggi volete anche andare in cerca delle location viste e riviste in alcune delle vostre serie preferite. Per questo terzo appuntamento rimaniamo a New York ma, dopo aver parlato di sit-com, ci spostiamo nel reame di un paio di serie più "patinate", entrambe adorate dai propri fan non solo per il lato più fashion ma proprio per l'imponente presenza di NY sullo sfondo.
Avevo introdotto lo scorso articolo parlando di come gli scorci newyorkesi che intervallano la narrazione in Friends e HIMYM possano far considerare la città un'altra protagonista a tutti gli effetti, ma questa affermazione è quanto mai vera anche nel caso di show come Gossip Girl, in cui seguiamo i ricchi protagonisti tra le strade del lussuoso Upper East Side e gli eventi più mondani della metropoli, e Sex and the City, in cui la protagonista Carrie Bradshaw nutre un vero e proprio amore per la sua città, al punto di arrivare a "fidanzarsi" con lei in un episodio.
Vediamo quindi quali sono i luoghi di queste due serie che potete realmente visitare nella Grande Mela, per sentirvi nei panni (e che panni!) dei loro iconici protagonisti.
1) Grand Central Terminal
È qui che cominciano le vicende di Gossip Girl, con il ritorno di Serena Van Der Woodsen dopo un misterioso periodo lontana da Manhattan. La Grand Central, menzionata anche nello scorso articolo, è la stazione ferroviaria più grande al mondo (quasi 70 binari attivi), con un atrio centrale inconfondibile brulicante di migliaia di persone che vi transitano ogni giorno, inclusi alcuni dei nostri protagonisti. Facilmente raggiungibile con la metro alla stazione Grand Central – 42 St. (linee 2-4-5-6-7-S).
2) New York Public Library
Una delle più importanti biblioteche al mondo si trova a letteralmente pochi passi dal Grand Central Terminal, all'incrocio tra la 42nd Street e la Fifth Avenue. I fan di Sex and the City la ricorderanno nel primo dei due film come la location del matrimonio (poi saltato in quell'occasione) tra Carrie e Big.
Metro più vicina: 5 Av, linea 7.
3) Empire State Building
Procedendo verso sud lungo la Fifth Avenue si incontra un altro famosissimo monumento di New York, anche questo già menzionato nello scorso articolo. Se siete fieri shipper di Chuck&Blair non avrete certo dimenticato il famoso appuntamento "on top of the Empire State Building" (3×21-22).
Metro più vicina: 34 Street – Herald Square, linee B-D-F-M-N-Q-R-W.
4) Palace Hotel (Casa Van Der Woodsen)
Prendendo la Fifth Avenue vero nord, invece, potrete trovare altri famosi luoghi di Manhattan come l'ingresso al Rockefeller Center e la Cattedrale di San Patrizio. Proprio sul retro di quest'ultima, al 455 di Madison Ave, noterete il lussuoso hotel New York Palace. Se la facciata vi risulta familiare, è perché avete visto i membri della famiglia Van Der Woodsen entrarvi e uscirvi per circa 6 stagioni.
Metro più vicina: 51 St, linee 4-6.
5) Casa di Charlotte
Procedendo ancora più a nord entriamo nel lussuoso Upper East Side. Recatevi su Park Avenue e, al numero 700 (giusto accanto al Consolato Italiano, qualora doveste aver bisogno dell'informazione), troverete il palazzo all'interno di cui si trova l'elegante appartamento di Charlotte.
Metro più vicina: 68 St – Hunter College Lexington Av, linee 4-6.
6) St. James' Church
A solo due isolati di distanza, percorrendo la E 71st Street in direzione del Central Park, al 865 di Madison Ave troverete la St. James' Episcopal Church, ovvero la chiesa in cui viene celebrato il matrimonio di Blair con il principe Louis (5×13), rovinato ancora prima di iniziare dal solito intervento di Gossip Girl.
7) Archibald Townhouse
Tre strade più a nord, quasi all'intersezione con la Fifth Avenue, è possibile osservare l'esterno del palazzo usato come residenza della famiglia Archibald, per la precisione al numero 4 della E 74th Street.
8) Bethesda Terrace, Central Park
Un viaggio a NY non è completo senza un po' di relax nel polmone verde della città. Entrate al Central Park dall'ingresso sulla 72esima e seguite la Terrace Drive fino a uno dei punti più celebri del parco: la Bethesda Terrace, con al centro l'omonima fontana. Qui si è celebrato, anche se in fretta e furia per motivi "burocratici", il matrimonio tanto sospirato dai fan tra Blair e Chuck.
Metro più vicina: 72 St, linee A-B-C.
9) Ladies Pavilion, Central Park
Passeggiate intorno al lago seguendo il percorso della West Drive: questa vi porterà nella zona del Ladies Pavillion, un luogo tranquillo per riposarsi o per scambiare due chiacchiere come facevano anche Carrie e Miranda.
Metro più vicina: sempre 72 St, altrimenti fermata 81 St – Museum of Natural History sulle stesse linee.
10) Jackie Kennedy Onassis Reservoir Pathway, Central Park
Per mantenersi in forma con una corsa o per due passi con gli amici in cui scambiarsi qualche confidenza, nulla è meglio del percorso che lambisce il lago nella Riserva Onassis, seguendo l'esempio di Charlotte. La riserva si trova nella parte più a nord del Central Park.
Metro più vicina: 86 St, linee A-B-C.
11) Metropolitan Museum
Uscendo dal Central Park sulla Fifth Avenue, poco più a sud rispetto alla Riserva Onassis, troverete l'inconfondibile struttura del Metropolitan Museum, uno dei musei più importanti e famosi al mondo. Visita all'interno caldamente consigliata, oltre ovviamente alla foto di rito sugli scalini esterni, usati anche da Blair&co. per la pausa pranzo da scuola.
Metro più vicina: 86 St, linee 2-4-5-6.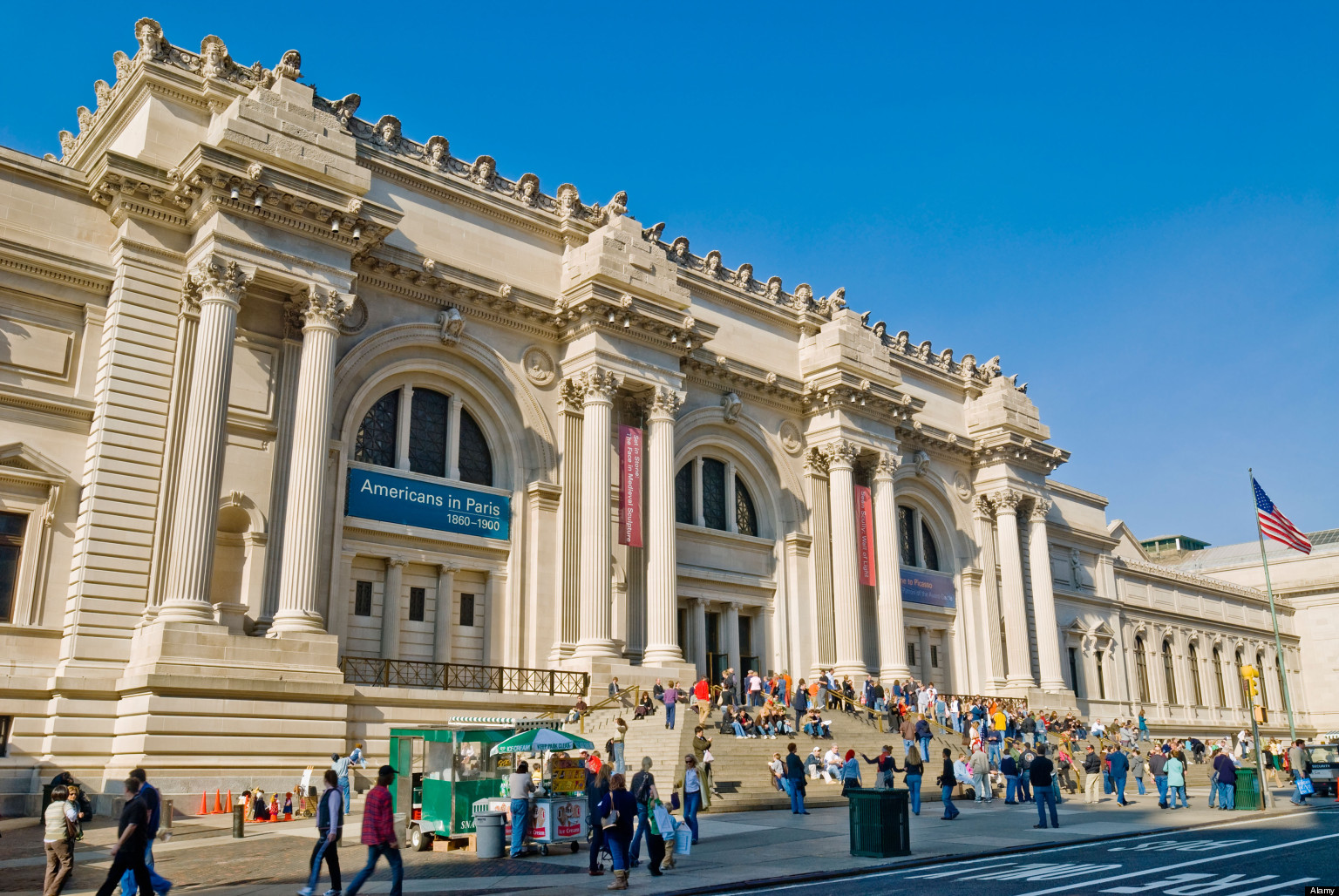 12) Synod of Bishops Russian Orthodox Church
A due passi dal cosidetto Museum Mile di New York, ovvero la zona con la più alta concentrazione di musei nella città, potete addentrarvi sulla E 93rd Street in direzione di Park Avenue e vedere questa chiesa ortodossa situata al numero 75. L'edificio è stato utilizzato nelle prime stagioni di Gossip Girl come location per la scuola maschile St. Jude.
Metro più vicina: 96 St, linee 4-6.
13) Museum of the City of New York
La location per la controparte femminile del St. Jude's, ovvero la Constance School frequentata dalle protagoniste, è stata invece realizzata girando nel cortile del Museo della Città di New York, situato all'angolo tra la Fifth Avenue e la 103rd Street.
Metro più vicina: 103 St, linee 4-6.
14) Casa di Miranda
Ci spostiamo ora nell'Upper West Side e, come prima fermata, andiamo al 331 di West 78th Street, non lontano dalla riva del fiume Hudson, indirizzo che in Sex & the City corrisponde all'appartamento di Miranda.
Metro più vicina: 79 St, linee 1-2-5.
15) Empire Hotel
Percorrendo Broadway in direzione sud si arriva a due passi dal famoso Lincoln Center, dalla cui piazza antistante potrete notare, su un lato, l'edificio riportante in alto la famosa scritta rossa "Hotel Empire" più volte inquadrata in Gossip Girl: si tratta dell'albergo (realmente esistente) acquistato nella serie da Chuck e in cui poi il ragazzo si trasferisce in pianta stabile.
Metro più vicina: 66 St – Lincoln Center, linee 1-2-5.
16) MoMA/Louis K. Meisel Gallery
Gli appassionati d'arte non vorranno lasciare Midtown prima di aver visitato anche il famoso Museum of Modern Art, in cui ha lavorato per un po' anche Charlotte (raggiungibile con la metro linee E-B-D alla fermata 7th Avenue o linee E-M alla fermata 5 Av/53 St). A inizio serie, però, la ragazza era direttrice di una galleria d'arte a SoHo, la Louis K. Meisel Gallery, che potete trovare al 141 di Prince Street (metro più vicina: Prince Street, linee N-Q-R-W o Spring Street, linee A-C-E).
17) Meatpacking District (Casa di Samantha)
Questa zona, originariamente area di mattatoi (da qui il nome), ha visto un notevole calo di questa attività nei decenni scorsi e, in tempi più recenti, uno sviluppo di locali e ristoranti più "in", tanto da essere diventato un quartiere molto ambito ora… come spiega anche Samantha quando riferisce alle sue amiche di volervisi trasferire. L'appartamento in questione si trova al 300 di Gansevoort Street.
Metro più vicina: 14 St, linee A-C-E-L.
18) Casa di Carrie
Avevo già avuto modo di parlare positivamente della zona del Village: se siete già in zona per rintracciare i luoghi di Friends, perché non farsi una passeggiata fino al 66 di Perry Street per individuare l'ingresso di quello che è stato per sei stagioni l'appartamento della protagonista e voce narrante di Sex and the City, Carrie Bradshaw. Peccato che non ci si possa fotografare seduti sugli iconici scalini: il nuovo proprietario della casa (acquistata per la somma di oltre 9 milioni di dollari!) ha messo una catena di fronte ai gradini proprio per impedire ai molti fan "in pellegrinaggio" di sostare a lungo sulla soglia.
Metro più vicina: Christopher Street, linee 1-2-5.
19) Onieals
Situato al 174 di Grand Street, è un bar del Lower East Side rinominato "Scout" in Sex and the City (anche se la produzione non ha mai coperto la reale insegna del locale per le riprese), ovvero il locale di cui Steve e Aiden sono co-proprietari.
Metro più vicina: Canal Street, linee N-Q-R-W-J-Z-6.
20) Il loft degli Humphrey
E veniamo ora alla famiglia Humphrey, gli unici protagonisti di Gossip Girl a non vivere a Manhattan bensì a Brooklyn… beh, anche questo è da vedere, visto che la facciata che viene spesso inquadrata nella serie come esterno del loft si trova in realtà al 455 di Water Street e quello che si vede dietro è il Manhattan Bridge dal lato di… Lower Manhattan!
Metro più vicina: East Broadway Rutgers St, linea F.
Voi quanti di questi posti avete già visitato o avete in lista per il vostro soggiorno newyorkese? Attendo i vostri commenti qui sotto e vi do appuntamento alla prossima settimana, in cui completeremo con Sam il "location scouting" dei luoghi di queste due serie portandovi in un'altra meravigliosa città in cui entrambe hanno fatto tappa: Parigi!
Buon viaggio e alla prossima!