"It's just rats — rats and wolves. Maybe a little bug problem"

E' dura cominciare questo mio commento perché… beh, semplicemente perché è il primo degli ultimi 10 commenti a Teen Wolf! Sigh!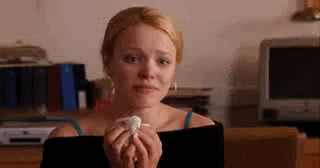 E' vero, Teen Wolf mi ha spesso fatto bestemmiare in plurime lingue, anche contemporaneamente, mi ha deluso, mi ha lasciato perplesso, ma dopo tutto l'ho sempre amato per quello che mi ha regalato, per come mi ha tenuto compagnia e soprattutto per quella meravigliosa stagione 3… credo che gli show con una stagione così straordinaria si possano contare sulle dita di una mano!
Ma detto ciò, ho ancora 9 settimane almeno per metabolizzare questo addio e quindi è giusto procedere con la mia review.
Per prima cosa vi invito a premere play sul mio commento a caldo qui sotto.

Vi ricordo inoltre se non l'avete ancora fatto di iscrivervi al mio canale YT cliccando QUI, anche per questa stagione infatti cercherò di realizzare una reaction disagiata su youtube già al mattino subito dopo la visione dell'episodio e un commento un po' più serio e ragionato qui sul sito.
OK, ora basta sul serio e parliamo di come questa premiere sia riuscita a tenermi col fiato sospeso e sia stata in grado di pimpare il mio entusiasmo. Ho la curiosità a mille, voglio sapere al più presto cosa si è liberato dopo la Wild Hunt e soprattutto quale sarà il futuro dei nostri eroi.
L'episodio si è aperto con uno Scott impegnato a essere il nuovo assistente al Coach e una serie di scene esilaranti come poche, l'una di seguito alle altre, ci ha tenuto compagnia. Il Coach sarà uno dei personaggi che più mi mancherà e vi giuro, avere una mini serie incentrata su di lui sarebbe fantastico!
Tutto il trambusto sul campo ci serve però per 3 motivi principali:
1. Dirci che Liam ora è single e Hayden se ne è andata a fa*culo via, mi spiace ma lo sapete benissimo che questa coppia l'ho sempre digerita male.
2. Presentare in scena un lupo insanguinato che condurrà al primo mistero (la scena dei ragni è stata abbastanza disgustosa e… IO ODIO I RAGNI!)
3. Farci capire che qualcuno a Beacon Hills non ha gli occhi foderati di prosciutto e che è consapevole del mondo soprannaturale che vive in città (#NolanForPresident!).
I primi 2 punti però hanno un eco nell'intero episodio infatti da un lato vediamo Liam che, ritrovata la sua singletudine, non riesce più a tenere a bada la sua belva interiore e quindi continua a ripetere il suo mantra calmante con scarsi risultati; dall'altro se la scena dei lupi poteva far schifo, quella dei ratti era anche peggio!
Il mio personaggio preferito durante questa 6×11 è stato senza ombra di dubbio quello di Malia, ho riso a crepapelle in tutte le sue scene, il suo modo di non farsi invischiare dai problemi degli altri è stato spettacolare e le sue uscite sono state il top! Ma parlare solamente di lei come personaggio preferito è estremamente riduttivo perché c'è stata una Special Guest Star da urlo: DYLAN!
La scena finale è stata meravigliosa, Stiles è adorabile, sempre, è fantastico, sempre, ma non ha più diritto a comparire come personaggio della sigla (ma solo come nome a fine di essa)… Una lacrima mi è scesa per questo, una lacrima che si è asciugata soltanto nella meravigliosa scena in cui Stiles riconosce Derek. OVER THE TOP!
Mi accorgo che sto già saltando di palo in frasca, ma l'emozione è veramente tanta, quindi torniamo a noi.
Il branco di Scott ha avuto a che fare con un nuovo nemico, un nemico spuntato dal nulla e di cui non sapevamo nemmeno l'esistenza. Un nuovo Hellhound (Wtf?! Quanti ce ne sono?!) è in città ed è pronto a fare il culo a chi non dovrebbe trovarsi lì. La Eichen House ha sfornato un nuovo mostro (grazie all'intervento di papà Posey altra special guest) e una nuova leggenda; sembra infatti che delle ceneri antiche e potenti possano frenare il potere del mastino infernale… frenarlo però fino a un certo punto ovviamente. Halwyn infatti si libera e corre a cercare una persona ben specifica, una persona che ha il battito accelerato… una persona che però non è Liam! 😛
La scena dello scontro con Parrish (<3) è stata impagabile, ho riso tantissimo per quei shorts resistenti al fuoco (al contrario di tutti gli altri indumenti che invece sono scomparsi all'istante)!
Halwyn però non ha avuto vita lunga e non è arrivato a fine episodio perché l'intervento di un'umana ha messo fine alla sua ricerca.


L'introduzione della counselor scolastica infatti è stata per me la più grande sorpresa e la cosa che più mi ha intrigato. Chi è? Da dove viene? Perché usa i proiettili degli Argent? Perchè è così interessata ai racconti di Nolan? Sono tantissime le domande che mi sorgono su di lei, ma la più importante di tutte è: CI POSSIAMO FIDARE DI LEI? Quel sorrisetto dopo l'uccisione del mastino la dice lunga e non promette nulla di buono.
Lo screen time di Lydia è stato veramente pochissimo, o forse sono io che non ne ho mai abbastanza di lei, ma tutto sommato il suo viaggio nell'aldimondo, tutte quelle ragnatele e visioni, mi hanno messo parecchia angoscia. Inoltre l'accoppiata con Malia in quei semplici sketch comici ci ha dimostrato ancora una volta quanto sia un personaggio validissimo e poco sfruttato all'interno dello show.
Per concludere rinnovo i miei kudos a Melissa per essere la mamma dell'anno e sempre il meglio sia a casa come in ospedale (la scena della cena è stata spettacolare!), mi ha fatto rotolare nella scena della scossa a Scott! Però ho sentito la mancanza di una scena con Chris, non so, una piccola spiegazione per quello che c'è stato o c'è ancora tra i due non l'avrei di certo rispedita al mittente, anzi!
Ebbene, tra quello che ho detto nel video e quello che ho scritto credo di aver parlato di tutto ciò che è successo in questi primi 40 minuti della 6b, ovviamente ora aspetto di sapere il vostro commento e come state vivendo questo premiere d'addio.
Prima di chiudere vi ricordo di passare a lasciare un bel like a queste pagine che mi supportano e sopportano e spero di trovarvi qui anche la prossima settimana sperando di avere più risposte da sviscerare con voi!