Siamo tornati a Mystic Fall. E quanto ci era mancata. Almeno a me era mancata molto. Ho amato questa prima puntata di Legacies. Julie Plec non sbaglia un colpo.
Ho amato i riferimenti ad Harry Potter. Per una come me che è malata della saga di J.K Rowling tutti i riferimenti al mago con la saetta sono stati fantastici. Ma non usciamo dal seminato.
In questa prima puntata iniziamo a conoscere i nuovi personaggi: Rafael, lupo mannaro, e Landon che in realtà per chi ha visto The Originals è stato un personaggio intravisto nei viaggi fatti da Hope e Mystic Falls. Se il primo si ambienta subito nella scuola legando con i lupi e sembrerebbe con Josie Salzaman, Landon si sente un pesce fuor d'acqua. Forse il fatto di essere richiuso in una gabbia per lupi non ha aiutato effettivamente. Ha un particolare feeling con Hope, che decide di aprirsi con lui poco prima che il ragazzo venga soggiogato per essere mandato via. Ma come in ogni cosa, c'è sempre il rovescio della medaglia che ci lascia con milioni di domande.
Landon è un personaggio che non riesco ad inquadrare del tutto. Mi piace il feeling con Hope, mi piace quel non-so-che di bello e dannato. Vorrei capire perché abbia rubato il pugnale, che comunque aveva già preso di mira in precedenza. Tra tutte le cose che potevano esserci in quella stanza, la prima cosa che ha attirato la sua attenzione è stata proprio quel pugnale, che poi ha scatenato l'inferno nel finale. Come dice Alaric "evidentemente è un essere soprannaturale"
Lizzie Salzamn: parliamo dello scatto di rabbia della figlia di Alaric che Marissa Cooper levate proprio. L'ho adorato, al limite del trash…no dai che dico, trashissimo ed è stato davvero notevole. L'arrivo di paparino durante il capriccio della figlia, e il fatto che lo stesso si sia esaurito immediatamente mi fa pensare che la cara Lizzie non sia nuova a questi "leggerissimi" scatti d'ira: "La tua magia ti fa entrare in quello stato" dice Alaric alla figlia mentre sono insieme. Sicuramente ne sapremo di più nei prossimi episodi.

Josie Salzaman credo sia cresciuta all'ombra della sorella o almeno è quello mi è arrivato in questo episodio, se non che alla fine si scopre che bazzica con la magia nera. E qui trovo un chiaro richiamo alle origini delle gemelle. Ve lo ricordate Kay vero? Dopotutto è lo zio. Ho come l'impressione che qualche gene lo abbia tramandato.

MG (Milton Greasley) è l'assistente di Alaric. Molto legato a Josie rischia di perdere l'amicizia della ragazza dopo che è stato beccato con Penelope, o colei-che-non-deve-essere-nominata. Personaggio che ancora non ho inquadrato del tutto, sarà che non si è praticamente vista. Ha avuto una storia con Josie ma non sappiamo nulla di più. Sicuramente non è finita bene considerato che le ha dato fuoco… si va bene dai solo al braccio… si è limitata.
Ecco delle gemelle non so chi mi incute più timore. Con una se le partono i due minuti rischi di trovarti con un coltello piantato in un punto non definito del corpo, l'altra può decidere di farti al barbecue della domenica.
Hope è come la ricordavo, spero che non la facciano diventare la nuova Elena: "le persone a cui tengo hanno la tendenza a morire per me" non mi lascia presagire nulla di buono per il personaggio. Ho amato Hope dal primo momento, spero davvero che la mantengano così com'era. Non fatemela odiare per favore.
TOP 3
La scenata di Lizzie.
L'ho già detto ma è davvero stata fantastica. Mi piace poi il personaggio mi piace come l'hanno fatto. Può darsi che mi ricrederò nel corso della serie ma al momento è fantastico. Potrebbe essere il mio preferito. No dai questo non posso ancora dirlo.
Matt Donovan:
Nonostante tutto, Matt ce l'ha fatta. E' sopravvissuto a Mystic Falls, è rimasto uno dei pochi essere umani (con sangue umano s'intende). E non se ne è mai andato, anzi è diventato sceriffo. Well done Matt.
I richiami a The Vampire Diaries
Non ditemi che non li avete notati. Il pilot di Legacies mi ha ricordato parecchie cose di TVD. In primis, naturalmente, Casa Salvatore. Certo manca Damon che balla sulla balaustra, ma il ricordo è ancora accesso nella mia testa.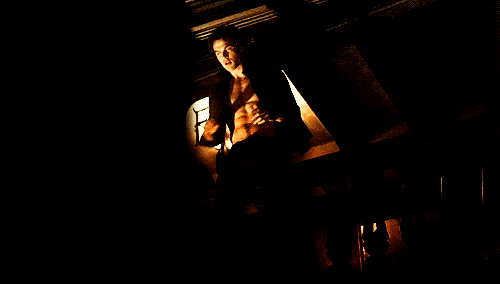 La scena dell'allentamento tra Alaric e Hope mi è sembrato un chiaro richiamo ai tempi di Elena Gilbert con la differenza che Elena all'epoca non aveva alcun potere, Hope è "un unicorno"
Avete notato l'incantesimo che spiegava il Sig. Williams? Phesmatos…
A voi è piaciuto?  Aspetto i vostri commenti e vi lascio con il trailer della prossima settimana qui