Con Awkward in pausa e New Girl che non arriverà prima che il 2015 ci abbia salutato a tenerci compagnia con una risata ci pensano Max e Caroline e in teoria anche il gruppo più nerd della TV … in Teoria !! ( ma come mi vengono queste battute da suicidio?!).
Per chi si fosse perso il mio scorso articolo sono Cate_Pat07 e tra una battuta pessima e l'altra mi occupo di recensire le meglio comedy del panorama americano.
Partiamo dalla serie che mi è piaciuta di più – e questo è un tutto dire -, ovvero 2 Broke Girls dove ancora una volta seppur voliamo basso stiamo prendendo quota rispetto allo scorso episodio e quindi ci manteniamo sul gradevole. Il vero problema, più che le battute o i caratteri che ormai conosciamo e amiamo da cinque anni, è capire dove stiamo andando e cosa si è costruito fin qui.

Trovo molto limitativo che le ragazze neanche sentimentalmente abbiano un minimo di stabilità e non dico mica tutte e due insieme, ma almeno una del duo. Si sta un po' troppo marciando sull'essere una coppia di fatto, che di per sé va benissimo, ma l'uomo delle caramelle e soprattutto il ricco strampalato mi mancano troppo per non sperare in un ritorno di fiamma. Invece ancora la solita Caroline che va dietro al figaccione di turno, ancora Max che le fa assumere come per magia in un posto per poi essere licenziate in tempi record. Che poi quello che mi ha sorpreso non è tanto la facilità con cui sono state assunte, perchè ormai hanno un curriculum bello pieno, ma una domanda mi ha afflitto tutto il tempo, ma queste dormono?

In pratica gestiscono una pasticceria, fanno le cameriere passando un tot indeterminato di ore sui trampoli e per una doccia si fanno il turno al bar dei frullati inserendo una corsetta giusto nei momenti di noia. Max deve conoscere veramente degli spacciatori che vendono romba di prima scelta!!
In tutto questo il personaggio migliore della settimana per me è Han e il suo sforzo di migliorarsi almeno qualcuno ci prova realmente, eh si Sophie sto parlando di te e la tua green diet.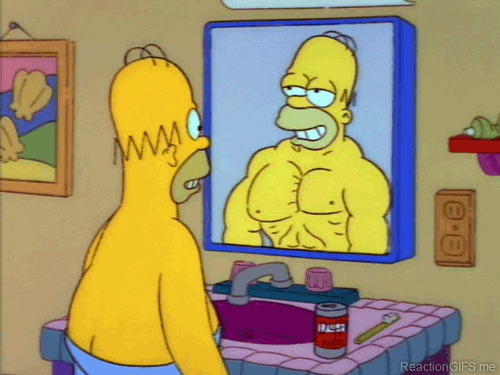 E adesso passiamo al tasto dolente, alla serie che mi sta deludendo come neanche la quinta stagione di The Vampire Diaries ( okay l'ho detta grossa) , sto parlando di The Big Bang Theory.
Basta, io dico basta a questo melodramma adolescenziale!! Non li sopporto più.
Ridatemi Sheldon per l'amor di patria, ma chi è quell'essere sentimentale e mieloso. Sono profondamente delusa da lui, tanto quanto da Amy che dopo un po' di svago capisce all'improvviso che alla fine meglio Sheldon che niente. E tutte quelle volte in cui ti sei sentita sminuita? Cosa ne facciamo dei vecchi problemi? Mi rifiuto di aggiungere anche solo un'altra parola su di loro anche perchè ho altro di cui lamentarmi.
Parliamo di Leonard, Penny e il matrimonio peggiore della storia. Io dico, ma si può? Si può? Non mi sono mai piaciuti, ma concordo con Sheldon quando prospetta un divorzio imminente, perchè il problema non è che sono su due universi opposti, il problema è che io non vedo amore. Semmai qualche interesse sessuale, ma mai un vero sentimento anzi Penny nel corso delle stagioni sembra essere diventata un po' il vecchio Sheldon, un automa senza sentimenti e me ne sono accorta ancora di più facendo zapping e ritrovandomi la terza stagione dove veramente sembra di vedere una persona diversa!!
Per fortuna che ci sono i cosiddetti personaggi secondari a risollevare il tutto con la normalità e la risata che una comedy dovrebbe garantire e mi costa dirlo, ma Howard è il migliore su questo fronte con le sue battute e il suo modo di agire è l'unico che mi ha strappato mezzo sorriso.Ormai metà stagione è quasi andata spero che appena torneranno insieme tutto questo dramma scomparirà.
Abbiamo bisogno di ridere per la miseria!!
Con questo concludo e vi do appuntamento a settimana prossima.
Baciozzi!!