Buongiorno e buon inizio settimana cari lettori! Che notizie ci riservano le nostre serie preferite made in UK? Andiamo subito a vedere quali sono le novità di questi ultimi giorni.

ITV ha deciso di commissionare non una ma ben 2 nuove miniserie composte da due episodi. La prima è Undeniable, creata da Chris Lang, racconterà la storia di Jane Fielding (Claire Goose), la cui madre Anne venne uccisa nel 1991 mentre erano insieme per un pic nic a Long Mynd, Shropshire. Jane, che allora aveva solo 7 anni, fu testimone seppur da lontano del brutale omidicio della madre. Oggi, dopo 23 anni, Jane ha la sua famiglia, un marito amorevole, Rob(Felix Scott) ed una bambina, ma è ancora profondamente segnata deall'evento della sua infanzia. Durante un giro di routine in ospedale Jane incrocia lo sguardo di un uomo che potrebbe essere l'assassino di sua madre. Andrew Bolton (Peter Firth) è un rispettabile oncologo e padre di famiglia, la cui figlia Emma (Christina Bottomley) crede innocente. I modi impeccabili dell'uomo non lo rendono il perfetto sospettato e, avendo Jane erroneamente identificato altri in passato, la sua fsmiglia ed il capo della polizia, l'Ufficiale Alison Hall (Pippa Haywood) credono si tratti di un altro falso allarme e temono che la donna possa avere un esaurimento nervoso. Da poco si è aggiunta al cast anche Sarah Winman (Holby City) ma non sappiamo in quale ruolo. La serie inizierà la produzione in Irlanda a fine mese.

L'alto drama è The Lost Honour Of Christopher Jefferies e narrerà della storia di Christopher Jefferies che, seguendo l'omicidio di Jo Yeates nel 2010, venne arrestato dalla polizia perchè considerato primo sospettato, finchè non hanno visto la luce nuove prove a carico di Vincent Tabak. La vita di Christopher ha subito molti cambiamenti, specialmente grazie alle feroci critiche della stampa che hanno distrutto la reputazione dell'uomo. Il ruolo principale toccherà a Jason Watkins (Trollied) mentre è stato scritturato anche Joe Sims (Broadchurch) ma non ci sono dettagli in merito alla sua parte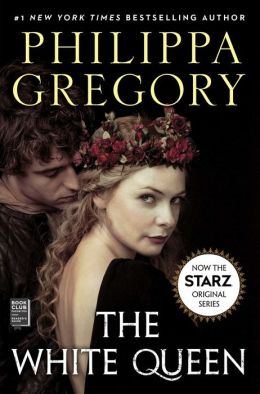 Abbiamo un nuovo volto anche per la nuova miniserie Jamaica Inn, a quanto pare si è unito al cast anche Danny Miller (Emmerdale, Scott & Baley).
Buone (forse) notizie all'orizzonte per i fan di The White Queen. La serie tratta dai romanzi di Philippa Gregory e co-prodotta da BBC e Starzz, progettata per avere una sola stagione, potrebbe trovare un seguito grazie all'emittente americana. Per ora è più una speranza che un fatto concreto, la rete vorrebbe portare sullo schermo The White Princess, una miniserie sempre basata su una delle novelle della Gregory.
Passiamo alla visione di un po' di trailer e preview per gli episodi della settimana appena iniziata. Partiamo subito con Ripper Street ed il secondo episodio della seconda stagione.

Passiamo poi a The Escape Artist, a seguire infatti troverete il promo del secondo episodio sottotitolato dallo splendido staff di >NoWaySubs< che sottotitola rapidissimamente la serie ed una preview estesa dello stesso.


http://www.youtube.com/watch?v=5J8PTSHtW74

Date sempre poi un'occhiata a
quest'album
dove carico volta per volta le immagini promozionali dei vari episodi, mentre
qui
trovate alcuni scatti dal dietro le quinte.
Sempre grazie al nostro team di subber ho per voi anche il promo del prossimo episodio, il settimo, di Atlantis.

http://www.youtube.com/watch?v=9YcJ4bmiiqo

E dopo i trailer eccovi anche per questa settimana un piccolo reminder degli episodi in onda:
LUNEDI': Ripper Street 2×02,
MARTEDI':  The Escape Artist 1×02
MERCOLEDI': The Tunnel 1×03, You, Me, Them 1×03, Misfits 5×03, Ambassadors 1×03
GIOVEDI': Truckers 1×05, Breathless 1×05
SABATO: Atlantis 1×07
DOMENICA: Downton Abbey 4×08, The Paradise 2×04
Anche per questo lunedì abbiamo finito con le notizie, se siete alla ricerca di news, foto, curiosità e quant'altro, vi consiglio di andare a mettere un bel mi piace, se non l'avete ancora fatto, alle pagine affiliate con la rubrica: Atlantis Italia, British Artists Addicted, Broadchurch Italia, David Tennant Italian Page, Doctor Who Italy, Dottò CHI?, Downton Abbey Italia, Sherlock (BBC) Italia, The Paradise Italian FanPage, The White Queen Italia.
Rinnovo come sempre l'invito ad iscrivervi al nostro gruppo facebook Noi…Telefilm Addicted  e vi aspetto numerosi nei commenti!